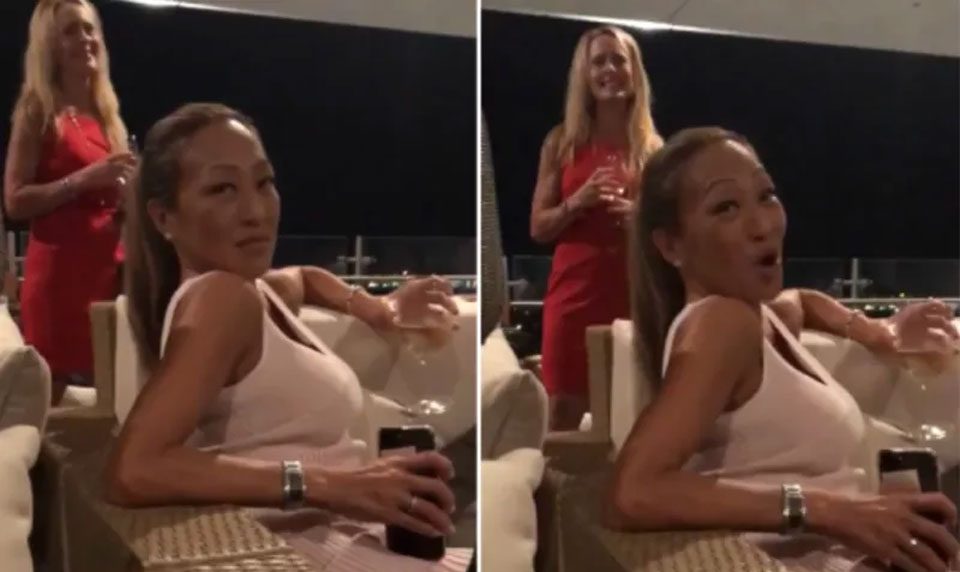 Since the 1970s, the city of Atlanta has been called a Black Mecca because of the increasing opportunities of Black professionals and most notably the existence of  Morehouse and Spelman Colleges, bastions of Black excellence. During the administration of Atlanta's first Black Mayor Maynard Jackson,  Atlanta saw a class of Black millionaires rise and subsequently a rise in the Black elite. Now almost 50 years later the power of Black money cannot be denied. However, good customer service and common courtesy to Black people in Atlanta can still be denied, especially by managers who are themselves a person of color.
Last week an incident at Overdrive Lounge at the Solis Two Porsche Drive Hotel brought this point home. A woman identified as Kodili Okechuwu was out with a group of six friends celebrating a birthday at the lounge. All were Black and professional and had a reserved seating lounge area with sofas reserved. The Overdrive Lounge features a beautiful rooftop area and views with a pricey and tasty menu.
The group was having a great time until an Asian woman identified as a Sonya Pate decided to invade their space and literally take over the sofa because she had nowhere to sit in the lounge. Okechuwu did not immediately react until Pate started to invite her friends over. That's when Okechuwu spoke up and let Pate know the area was reserved. Pate refused to move and told her repeatedly to "Shut the f–k up."
Manager Ricardo Pomales got involved and sided with Pate. He threatened to call police if the group didn't leave.
Okechuwu recorded the whole incident on her cell phone and soon Pomales was out of a job. Turns out that Pate works for Porsche in another state and once the film went viral on social media she was gone within days. First, she tried to apologize to Okechuwu via telephone after the incident and tried to turn the story around to make it a mutual issue. But Okechuwu was not having it and recorded the call. In addition, the lounge tried to issue an apology on its Facebook page also trying to partially blame Okechuwu. But the truth is out there and the Yelp! reviews for the lounge which opened in April 2018, have been brutal after the incident.
The videos of the incident and the weak ass phone call of Pate trying to apologize can be viewed below.
So this happened last night. Random woman comes, sits down at our table at @Porsche experience center in Atlanta and no one did anything to her and we ended up getting kicked out. pic.twitter.com/kNln4Z0Dhm

— Retreaux Marketing (@RetreauxMktg) August 10, 2018
— Kodili (@_Kodilichukwu) August 10, 2018
Next:
— Kodili (@_Kodilichukwu) August 10, 2018
The call where Pate tries to save her job:
https://www.youtube.com/watch?v=oe6bHftWXUM