Behind the lens: A conversation with photographer Nico Kartel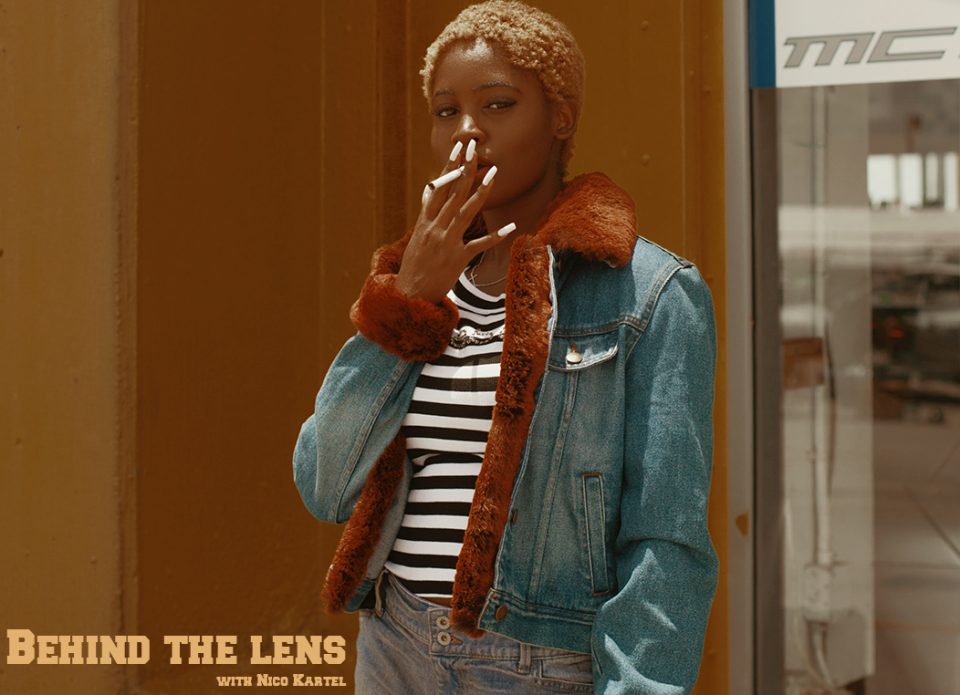 As a photographer, Nico Kartel describes himself as a minimalist and a naturalist. "I don't like huge productions and unnecessarily added things when it comes to my shoots. I just need the subject, my team and the environment," he shared.
Such a bold and self-assured proclamation inspired us to delve deeper into this talented photographer's psyche, as he serves as the focus of our weekly Behind the Lens feature.
On a scale of 1 to 10, how close are you to reaching your maximum potential as an artist (with 10 being the highest)?
Right now, I think I'm at a strong 7. I still have a long way to go in terms of growth and learning new things and abilities about myself. When I master my abilities to their fullest, I really don't think the world would be ready.
Describe the moment that you knew photography was your life's calling?
I always had a knack for it. I took pictures from my iPhone for a good year and realized that I was really good at it. I then picked up a professional camera, and the rest is pretty much history.
What were the steps that were taken to get you from that of initial dream to becoming an accomplished professional?
Believing in myself more than anyone else. Taking myself seriously more than anyone else. Believing that there was better out there for me. Going against my family's dreams of wanting me to be a nurse or doctor and stepping out on my own faith.
Who have been some of your greatest teachers?
My friends. There was a point where I was so sheltered by my family. I'm finally out and in the real world, and they guide and teach me new things all the time.
Who have served as some as your greatest creative inspirations outside of other photographers?
My grandmother. Although she and I have not had the best relationship growing up, she truly is one of the hardest-working and selfless people I have ever seen in my entire life.
How important is it to study the greats?
I think you have to put a limit on how you "study" other people, even if it's the people that inspire you. Working in this industry so far has made me realize that everyone is really out here winging this. Aside from the public image and persona they may show through the internet, everyone is winging this until we get to where we really need or want to be at the end of all of this.
Rank these in order of importance: Technical proficiency, clarity of vision, personal project investment.
Clarity of vision, personal project investment, technical proficiency.
In what ways do you ensure connection with your subject?
I always tell them to be themselves. I think it's important to allow the genuine parts of your model to shine through first and you, as the photographer, are supposed to connect and react off of those particular parts to create something special.
What is one passion project that you are looking to pursue in the future?
I'm not going to speak too much on it, but I want to cover a certain part of women in urban culture that's not really viewed in a positive manner. I want to take it to three different cities and in three major urban scenes and eventually have it debuted in an exhibit.
Have you felt personally impacted by the fact that you are a minority among working photographers?
I have, but I tend to not let it get to me. Instead, I allow it to fuel me to be greater and to allow the work to speak for itself.
What advice would you have for aspiring photographers, specifically people of color?
Keep going. Times may be stagnant. Things may not go your way, but keep going. The passion and the pain will let you know that it's real and that you will get to where you need to be.