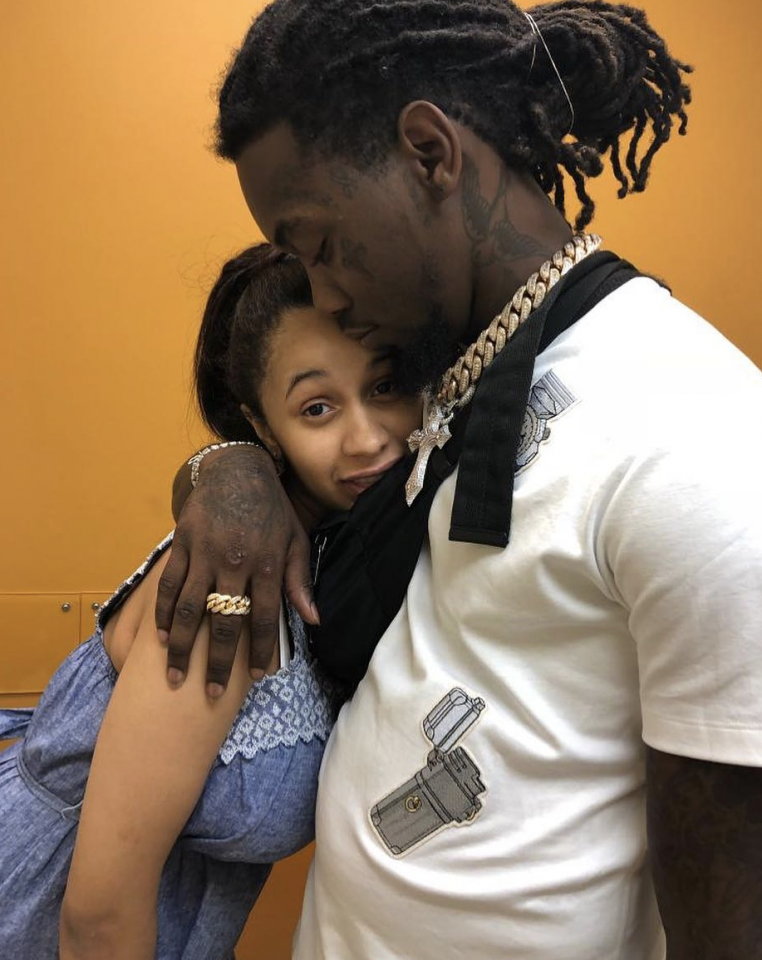 Cardi B and Offset finally shared a picture of baby Kulture.
On Wednesday, Aug. 22, the proud parents posted the first photo of their baby girl. In the photo, you can see her head with a tiny white bonnet peeking through and just a smidgen of her little face. The pair can be seen looking down in awe at their precious 6-week-old.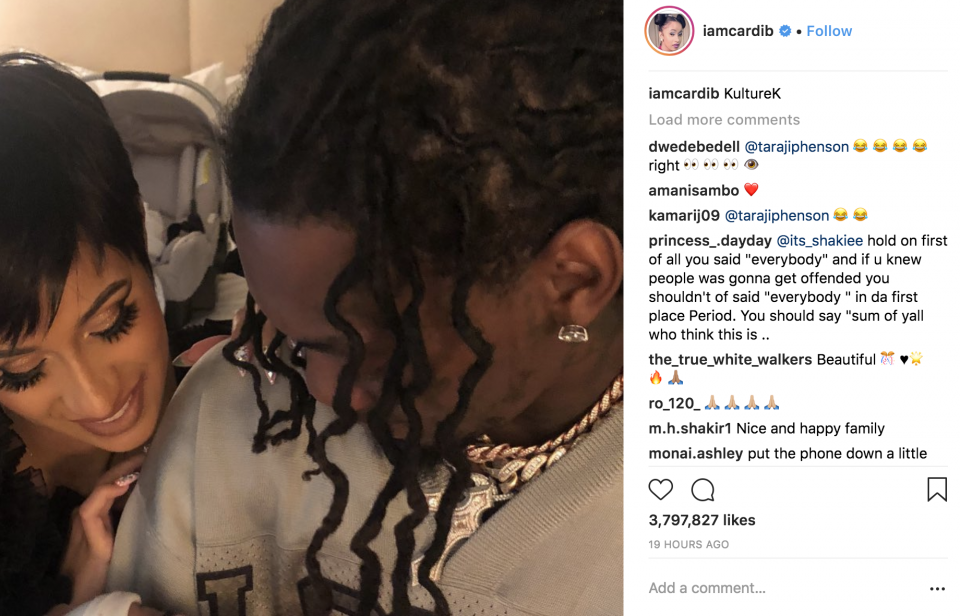 Fans can't wait to see a full picture of baby Kulture leaving comments that included: "Cutest forehead I eva [sic] seen." "Put the phone down a little." "When can we meet her?" and hundreds more.
The photo followed the 2018 MTV Video Music Awards where Cardi opened the show with part one of the "Here is Kulture" prank. The rapper kicked off the award show holding a bundle of pink blankets in her arm. Fans eagerly moved to the front of their seats in hopes of seeing baby Kulture. Unfortunately, Cardi B didn't uncover her bundle of joy, but a shiny Moon Person trophy instead.
It's clear that the couple has pulled from a page in Beyoncé and Jay-Z's book of parenting as they've sheltered baby Kulture from the spotlight since her early July birth. Fans will just have to play the waiting game until Cardi and Offset are ready to share more.