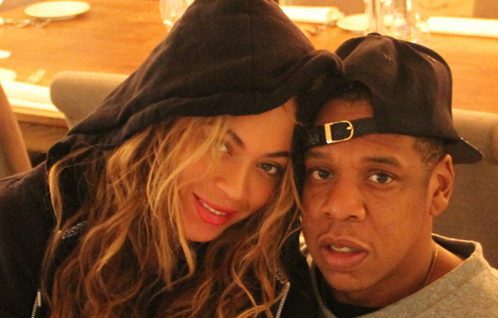 A wayward fan suffered the wrath of Beyonce's backup dancers who put paws on him when he stormed the stage in order to get closer to Queen Bey.
During the On the Run tour stop in Atlanta on Saturday, Aug. 25, Bey and Jay put it on their fans for most of the evening. Toward the end of the show, pop culture's royal couple walked toward the backstage area when, according to concertgoers who filmed the scene on their phones, a man appeared to walk briskly toward them. That's when he caught hands from the dancers who were lined up on either side of Jay and Bey.
According to reports, there had been a vile fan who'd been barking obscenities throughout the show, but there is no confirmation that it was the same person.
Though Bey and Jay's camp confirmed that the couple was never touched during the shocking episode, they have not released the name of the interloper.
Check out the scene from the OTR II tour video and from a few fans' perspectives:
#OTRII the fight at the end!!! I need help dissecting this!!! pic.twitter.com/7MEiiQViKg

— Ken Kemp (@kenkemp22) August 26, 2018
Omg he was really tryna GET him! And Bey's dancers start swinging shshsysbsgshgagags pic.twitter.com/uQhNRRWBa0

— tony (@wxckedtongue) August 26, 2018
I guess this is when it happened but I don't see a fight pic.twitter.com/O0rHWz1a2K

— 𝕁𝕒𝕪• (@LipsTaco) August 26, 2018