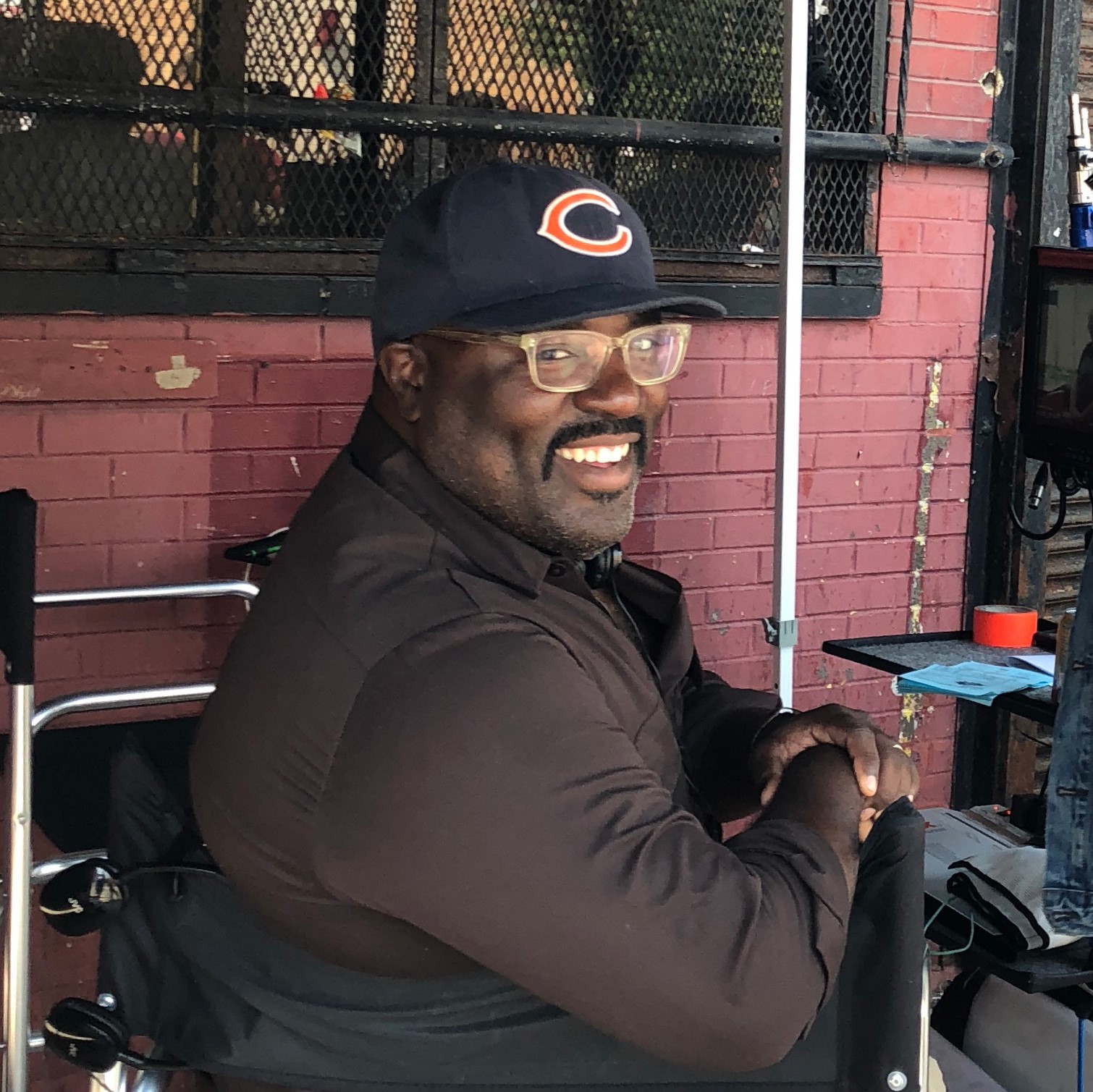 Chicago has been known for many things — skyscrapers, architecture, parks, business. Now it's violence or shootings in the Black community. Whether you turn on the television or open up a newspaper, violence is consuming the city. Even the president has weighed in about it.
Born in South Shore and raised in Auburn Gresham, actor and "GLOW" star Bashir Salahuddin is all too familiar with the headlines, but through comedy, he hopes to tell other stories besides those we see every day about the people living there.
Salahuddin is currently working on a comedy series for Comedy Central called "South Side." Set in and around a rent-to-own store in the working-class neighborhood of Englewood, the scripted show follows two longtime friends attempting to better themselves despite the obstacles of everyday life.
Tell us about the "South Side" series. How and why did you want to make a television show about Chicago's South Side?
I was born and raised on the South Side. The negative things we see in the news are just a small part of the picture, and we wanted to show America the complete picture. So even though our show recognizes the challenges, we also show the love, laughter, joy and fun. We also wanted to show that the South Side is a very diverse place with scientists, teachers, athletes, actors, musicians, philosophers and people who are just flat-out funny as hell. I remember having so much fun playing on the block growing up or listening to my aunties' stories. I wanted that truth on the screen. We wanted a show that allowed us to explore all parts of the South Side and the city, so we created a workplace comedy where the characters have to be in the streets to do their job. We use the South Side as our set and the colorful characters of the city populate our show.
Tell us about your experiences growing up on the South Side?
I was born at Michael Reese [Hospital], and we first lived at 72nd and Constance and then we moved to 83rd and Emerald. I grew up going to The Rink, eating Italian Fiesta and playing basketball in the parks. But my parents put a lot of emphasis on education, so I spent summers at the Museum of Science and Industry, The Art Institute, the Field Museum and The Adler, where I developed a love of astronomy. I ended up going to Whitney Young [High School] and having the time of my life there. My memories of Chicago are so positive, and it was important to me to show that.
How did you and Comedy Central get together?
Diallo Riddle and I met the head of Comedy Central years ago, and we all agreed we wanted to do something together. When we decided to do a show about the South Side, that was the only network we took it to. They have given us so much freedom to explore ideas that we know we made the right decision.
Would you say this is a good time for Blacks on television, both cable and network?
This is a great time for Black show creators. There are so many talented people making shows on both cable and network and we have a chance to tell stories from our POV. "South Side is joining a new tradition that we hope lasts until America understands that no one can tell our stories better than us. And the best part is that audiences love hearing us tell our stories. So many great shows aren't just coming and going — they're here and they're going to be here for a nice long while. In everything from "Black-ish" to Black Panther, we see that people of all colors are being entertained and keep coming back for more.
How were you able to find diversity in the writers for the show?
All of the women and men who write for our show are from Chicago. We wanted to keep it authentic. It was a long process, but we were able to find great voices that had great stories to tell. We asked our writers to start from their own personal experience, tell us stories about actual things you experienced growing up in Chicago … and from there we let the comedy come naturally. As a result, we have episodes that talk about everything from stepping to mild sauce. We don't ignore the things Chicago needs to do better, but we don't wallow in them. We show the real people who live here, and we tell the stories that made us all who we are. We're confident that Chicago and the world are going to love our show.