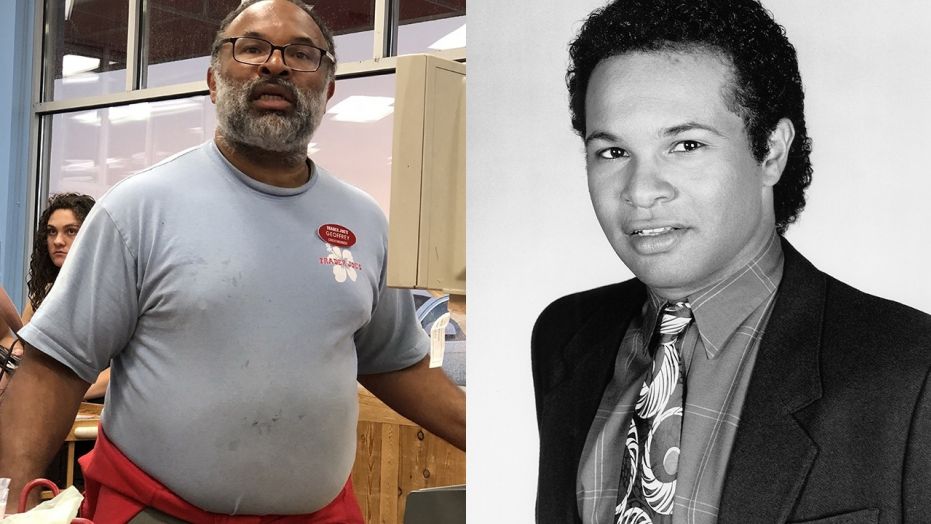 Last week, a picture was posted on social media that showed Geoffrey Owens, a former star of "The Cosby Show," working as a cashier at Trader Joe's in Clifton, New Jersey.  Owens played the role of  Dr. Elvin Thibodaux, who was married to Cliff and Clair Huxtable's daughter Sandra for seven seasons.
Since leaving the show, Owens has remained a hard-working actor both on TV "Law and Order" and "It's Always Sunny in Philadelphia" and is slated to appear in the upcoming film Impossible Monsters.
In between all of this, he still had to maintain his home and family, especially after revenue dried up after "The Cosby Show" was dropped from syndication. Owens did what many actors do and got a day job.
Former "Diff'rent Strokes" star Gary Coleman shocked many fans when he was spotted working as a security guard at a studio lot.
As a result of this attempted shaming, the Screen Actors Guild has asked other actors to use the #ActorsWithDayJobs and post their stories.  SAG posted to Twitter:
This #LaborDay, we honor #geoffreyowens and ALL of the hard-working actors who work 1, 2, 3 day jobs in order to pay the bills, take care of their families & still work to entertain us. #ActorsWithDayJobs, share yours loud and proud! We're here for you! https://t.co/9ZGmrefHeK

— SAG-AFTRA Foundation (@sagaftraFOUND) September 3, 2018
Soon well-known actors began to respond.
#NOSHAME in good, honest, hard work. He's being a man in doing what he needs to do to provide for himself and his family. Much respect to you Sir! – Blair Underwood
After 3 Bway shows and a Tony nom. my unemployment ran out so I got a job at a gift shop. One day a customer said, "has anyone ever told you look like Liz Callaway?" I confessed it was me. He said "good for you!!" That was Ira Levin, who wrote Deathtrap. #ActorsWithDayJobs – Liz Callaway
The very first time I was a guest correspondent on CNN, I finished filming, went to my bartending job, and watched my replay appearance on Dr. Drew at the bar with my customers. #ActorsWithDayJobs – Erica Renee Davis
So you know back in the day I was a Social worker on the Lower East Side NYC and pursuing an acting career…I Loved working with my Humanity and Humanity has always Loved Me Back…The hustle is real as in gratitude…#ActorsWithDayJobs –  Luiz Guzman
I swept floors AFTER the @NFL. If need be, I'd do it again. Good honest work is nothing to be ashamed of. – Terry Crews
Due to all the outrage, Owens has now received an offer from Tyler Perry, who posted to Twitter:
#GeoffreyOwens I'm about to start shootings OWN's number one drama next week! Come join us!!! I have so much respect for people who hustle between gigs. The measure of a true artist.

— Tyler Perry (@tylerperry) September 4, 2018