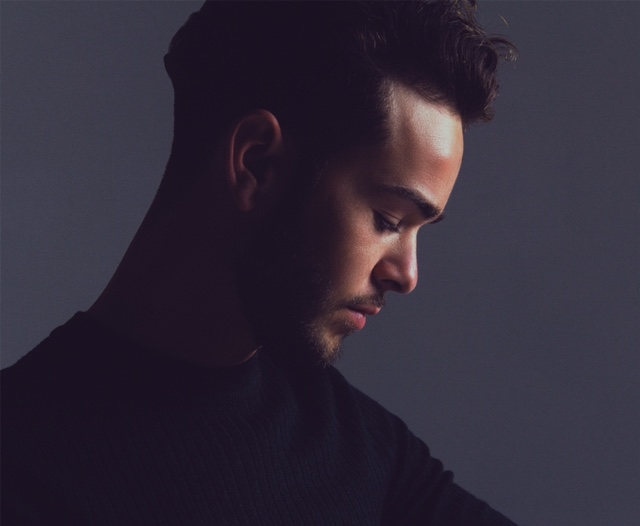 While Atlanta may be the home for rappers to get their shot in the music industry, rising R&B and pop artists are migrating to the city for a shot at fame as well. Singer Kody Henry left his hometown of Tampa, Florida, and moved to the ATL to pursue his dreams. Raised in a military family, Kody is charging onto the music scene with his latest record, "Time To Waste." He discusses the inspiration behind his music, the challenges of being an up-and-coming artist, and the current state of the R&B and pop genres.
Tell us about "Time to Waste," what was your inspiration for that record?
I honestly wanted to get out there and have fun because I feel that media kind of puts this stigma on what we're supposed to do. "Time to Waste" is a have fun and just really let loose song. Like if you've watched the video, we went to Piedmont Park and we had kites, and it was just a really good time.
How did you come up with the concept for the video? 
The concept for the video was a collective team effort. My team went off the movie Nerd as the male character in the film does ridiculous stuff. We executed it of course, but that's how we developed it.
What makes you stand out from other up-and-coming R&B and pop artists today?
My message behind my music. With some of the music we have now, there is not a lot of stories being told. I feel that from the beginning to the end of the song, connecting with somebody and the organicness behind that song is what makes me an artist. My stories are relatable, and I can relate to anything.
How do you feel about the current state of R&B & pop genre when hip-hop is dominating the music industry? Where do you feel like the genres will be in the next three years?
Hip-hop [is] the dominate genre, yes, however, I think hip-hop and R&B [are] almost intertwined and I think all music does. Within the next three years, hopefully, those real singers will come back and there will be real musicians with a real instrument.
Are there challenges you face being a rising artist? Why or why not?
Yes, I think often people can get into an adult contemporary market, and when it comes to it being sexual innuendos and stuff, I sometimes believe media kind of pushes artists to do that. So for me, that would be a challenge, and I would want to remain organic as I can.
What would you like to accomplish in the next three years with your music career?
Truth be told I'm a humanitarian at heart, I believe in giving back and helping people. So I would only hope to mend bridges and be successful enough to give back and create a positive impact on the population with my music.
Can you discuss new projects you are working on?
There are projects that I'm working on and things that are in the process. Follow my social media you will see that I'm hopefully moving into the acting realm. You guys, we'll see real soon.