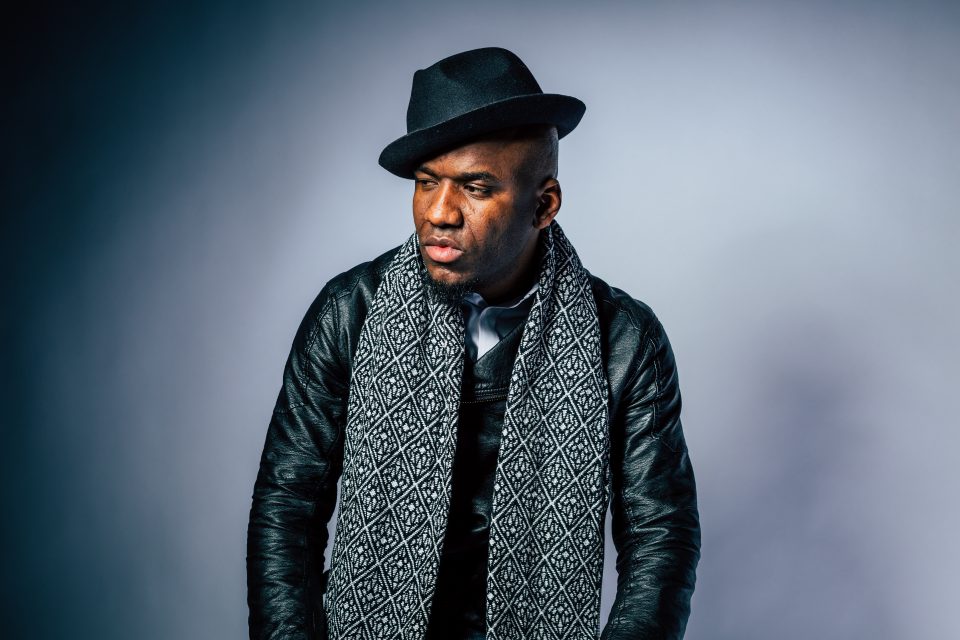 When you first meet Chadwick Phillips, known to the music world as Niles, it does not take long to recognize that he is a passionate person who cares about people, life and the music he creates.
A native of Lansing, Michigan, music has always been part of his life. For Niles, growing up in a house filled with music was commonplace. Niles' father was legendary jazz/symphony orchestra bassist Sam Gill. After graduating from Michigan State University in 2006 with a Bachelors in communications, Niles had his heart set on heading to New York City to pursue a career in music, film and education. 
After various gigs in music and film, Niles decided it was time to push the boundaries by starting a new chapter. So, he uprooted from NYC and headed to the "New North," Minneapolis, Minnesota.  The choice was easy, stated Niles: "I've always had family here, so that familiarity created a foundation for me to start,  instead of moving somewhere where I didn't know anyone." 
The new journey began with the creation of the Avant Garde, a renaissance arts, music and entertainment production company.  The company has been host to many hip-hop and cultural events at hip places like Honey, a cool music and bar venue located in a basement in Northwest Minneapolis.
It can be challenging for new artists to step out in faith to produce and create their own one-of-a-kind sound when too many have a tendency to "Copy And Steal Everything," aka C.A.S.E., from others. But that is not the case with Niles. On his debut album, To Remain, the hip-hop artist made a conscious effort to create a sound that is different and uniquely his own. 
He sees the world through a different lens, seeking to inspire and uplift the culture with his music. Niles' output does not replicate the negative stereotypes and misogyny permeating so much of popular music today.
"I write from the perspective of the everyday human being," he explains. "With every lyric, I want to make a difference in society." 
Read more below.
From where do you draw your inspiration as a producer, writer and singer?
I draw my inspiration from many things. Artists who use their talents to heal, uplift and motivate inspire me. I am inspired by doctors, teachers, inventors, nature and art of all kinds. I am motivated to stop the negative things going on, so when I write, it is from a perspective of problem-solving. Along with hip-hop, I write for singers also. I love diverse writing. To stretch my creativity and to be profound with what I make is important to me. My mom and dad are art savants. I get it from them.
 Tell us about your new project To Remain. What was the inspiration behind the project?
The word remain is the most powerful word in the dictionary to me. It is as ancient as it is modern. It means to be everlasting, to endure. I look at people like Phillis Wheatley, Langston Hughes, Maya Angelou and MLK. Their contributions to the globe will remain forever and be taught about forever. … What are we going to do now to make sure that our legacies remain forever on the highest level? That is what this project is about.
On the single "The Time is Now,"  how did you decide to team up with Carolyne Naomi?
Carolyne Naomi was a performer in a concert that I produced for the University of Minnesota MLK Day Tribute event. Around that same time, I was creating my lead single, "The Time Is Now," and I felt that she would be a great compliment to the song. She sang the chorus, and it worked out perfectly. "The Time Is Now" is the lead single to my debut album. It is about overcoming anxieties and fears in order to be the best you that you can possibly be. Everyone can check it out on YouTube right now.
What do you want the listener to glean from this project?
When the listeners hear this project, I want them to genuinely connect with my creative world. I want them to feel that it is a great project that can stand the test of time. I worked hard on this project, from all angles, so it would be the best presentation. I feel it is important to give people hope through what you create as an artist. In these dark times of tribulation throughout the world, To Remain is right on time to be the light of inspiration. I want the world to really feel that.
Check out the video by clicking here to listen to Niles' first single, "The Time is Now," featuring Carolyne Naomi. Join him for his CD release party Sept. 21 at Ice House in Minneapolis. To follow him on social media, go to @theavantgardeis on Instagram and @AvantGardeIs on Twitter.