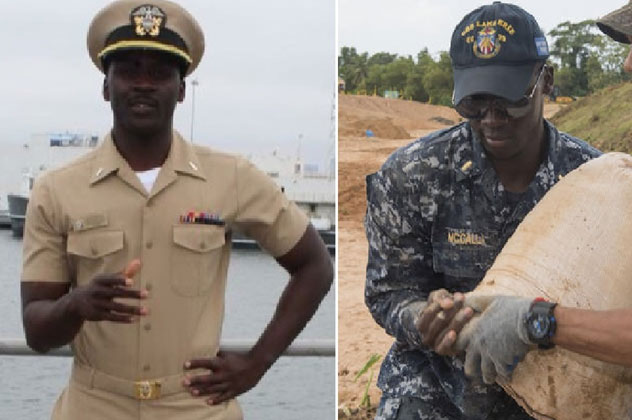 The U.S. Navy has reported the sad news that a young gifted officer, Lt. j.g. Asante K. McCalla has been declared deceased while stationed aboard the USS Lake Erie, a guided missile destroyer deployed to the Pacific. He was reported lost at sea, and a search of more than 16,000 square miles was launched by the Navy.
McCalla's family was first informed that their son was missing on August 4, 2018, shocking his parents in suburban Atlanta, Georgia. His mother put forth a heartfelt Facebook plea that asked the Navy for more information.
Unfortunately, after the Navy was unable to recover his body, he was listed as deceased. A formal ceremony and memorial was held at the U.S. Navy San Diego Station to honor McCalla. The USS Lake Erie's home port is San Diego, California.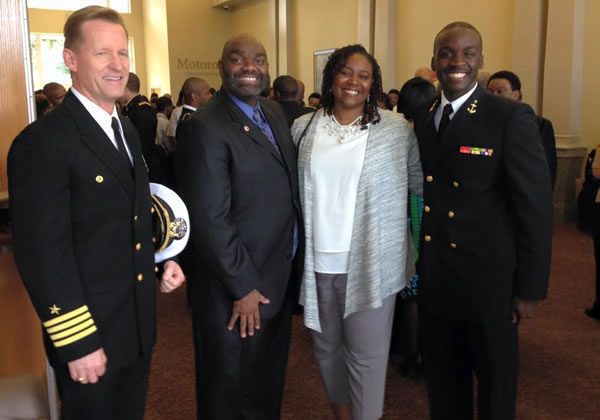 McCalla graduated from Morehouse College in 2012 and was part of the Navy ROTC unit at the college, which has an outstanding history of producing Black Naval and Marine Corps officers. The unit is under the command of Captain Baron V. Reinhold, and he remembered the young officer.
Reinhold told rolling out, "His death was truly shocking, not only to the unit but also to me personally. When I took over command of the unit at Morehouse College, Lieutenant McCalla, then Midshipman McCalla, was among the first group of officer candidates that I saw through the completion of their matriculation at Morehouse and commissioning as junior officers. It is always sad when we lose a sailor, but this loss hits the entire Morehouse community and the NROTC unit in a much deeper way."
Reinhold said that the Morehouse College Navy ROTC unit will soon hold a memorial for McCalla on campus.
Upon commissioning, McCalla stated: "As a Morehouse student, I joined the Navy to serve for those that cannot fight or are not able so that when I am not able to fight, someone will fight for me. … I am headed to the USS Lake Erie (CG-70) out of San Diego. I plan to make a 20-year career out of the Navy and one day I would like to be the CO of a ship."