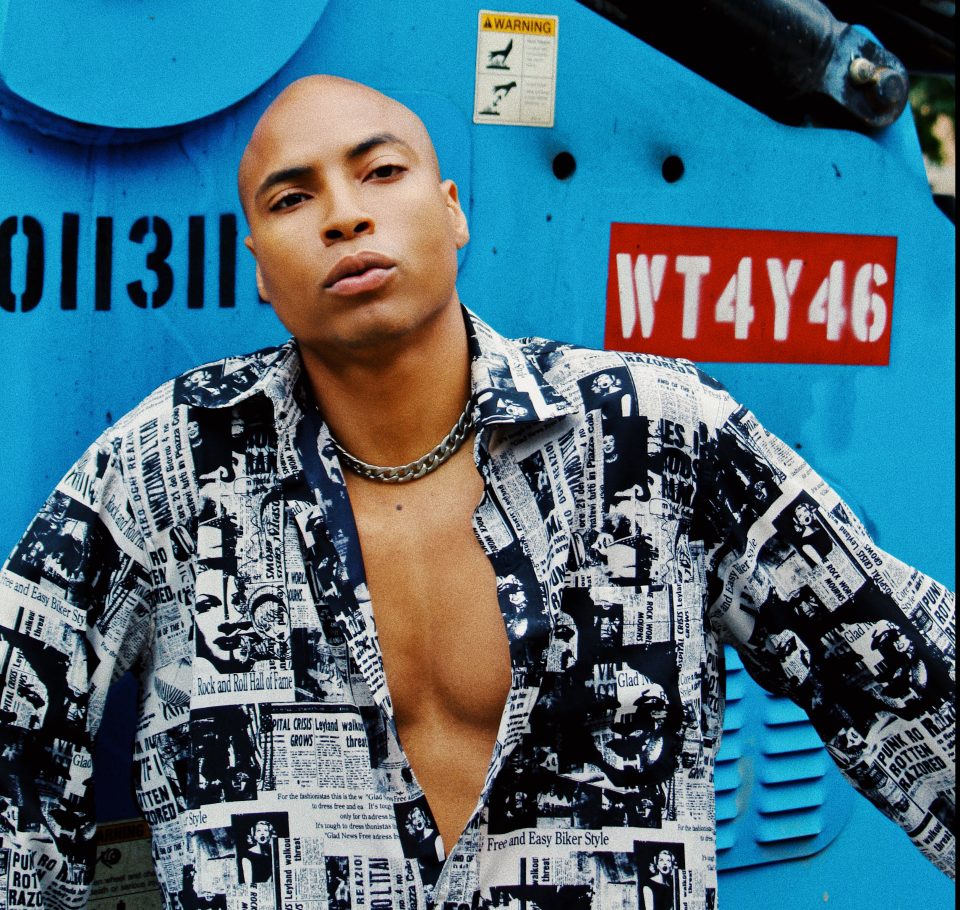 To be clear, Dorion Renaud doesn't care what anyone thinks of him. But that mindset wasn't always the case for Renaud as he fought tooth and nail to establish his rightful place within the Hollywood ecosystem. No, this level of enlightenment took time for the former "College Hill" star and Kardashian clan BFF to achieve.
Now that he's arrived at this pivotal moment in his career, Renaud has decided to throw all of his energy into achieving multipronged success within the entertainment industry. Don't like it? Well, as previously stated, Renaud just doesn't care. He's going for it all right now and explained as much during a recent visit to rolling out headquarters.
Glad you came to sit with us. I want to dive right into the acting. Tell me more about your featured role on Bounce TV's "In the Cut." 
I'm really excited about that show. I've been on it since the first episode, and it's been really great. I really feel like we are actually bringing back a brand of sitcom that we grew up watching and enjoying. So it's been honor working with some of the vets of TV on this show. Bentley Kyle Evans from "Martin" and "The Jamie Foxx Show" created the show, and he also writes and directs it. So it's really been a blessing to go to work with people I've been watching my whole life.
In addition to acting, you're also an accomplished host and musician. How are you able to juggle the demands of all three, as they require different parts of you to be successful?
I try my hardest to balance them all. It's been a challenge because each job is so different. With "In the Cut," I play a very over-the-top character, and I'm not much like that in reality. So people tend to think that's actually how I am. They don't understand that when it comes to acting, I'm just diving into my character. On the flip side, when I'm working on music, I dive into my artistry, and I'm locked in as an artist. Who I am as an artist is completely different than me as a personality, a host or an actor. For me, it is now the time for people to really see me.
Out of all those creative outlets, which one gives you the most joy?
Music.
Your EP is called Black Flamingo. Can you explain the title and the EP?
I don't know why, but there was a period of time when flamingos kept coming to me. When you see flamingos in the zoo, they are beautiful creatures, and everyone is just in awe watching them. As I researched flamingos, I came across the black flamingo. At first, I read that the black flamingo was sick, but the more I researched, I discovered that the black flamingo wasn't sick at all … he was just different. So I really wanted the project to key in on that emotion and what it feels like to be in Hollywood and not really fit in. That's where I got the inspiration for Black Flamingo.
When I first saw that you titled your EP Black Flamingo, I immediately thought about the pigment in the feathers of a flamingo. Their feathers turn pink based on the amount of seafood they consume. So when I when I saw this title, I immediately wondered if you were "turning black" as a reaction to Hollywood being such a toxic place. Was I far off with my creative interpretation?
Oh, wow. I never thought about it that way, and it's absolutely true. Hollywood is Hollywood, and all of the rumors are true. I feel like there are some years that I don't recall because I wasn't present spiritually or mentally. That's how toxic it can be. But I've learned a lot from my experiences, and now I know what not to do and what to do.
Do we see any of that in the music?
Yes, of course. I'm also releasing a short film that tells the story of that guy who's lost and trying to make it in Hollywood. It's a story that needs to be told.
What are you most excited about in 2018?
I'm really excited about "In the Cut." It makes me happy to be on a sitcom that reminds us all of an era that isn't really appreciated anymore. I'm also excited about my skin-care line that I have coming out in the fall for people of color. I feel like we don't have skin-care lines in Bloomingdale's, Neiman Marcus and other department stores that cater to us, so I'll be launching that. And, of course, Black Flamingo. I'm really excited for people to hear this project as it means so much to me.