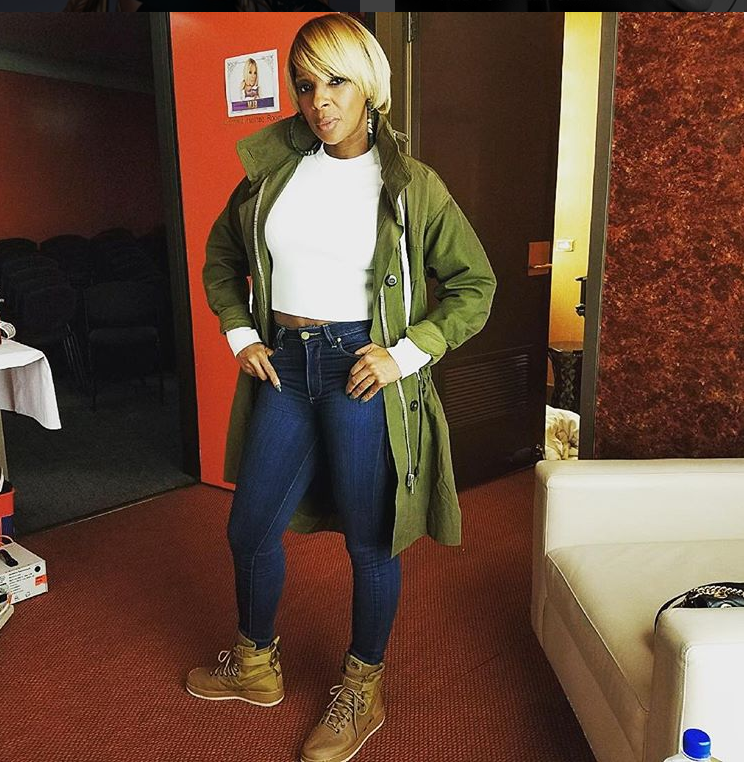 Mary J. Blige is being sued for allegedly trashing a mansion she rented.
The 47-year-old singer may have to cough up $58,000 after her former landlord filed legal documents last week claiming she and her now-ex-husband Martin "Kendu" Isaacs failed to pay on time and left the property in Beverly Hills, California, with $16,000 in damages and $30,000 in missing assets.
The then-couple started renting the home for $25,000 a month in May 2015 and slapped down a $51,000 security deposit at the time. Then they requested to extend their lease in April 2016, agreeing to the rent being increased to $27,000 a month, but they allegedly started withholding their payment from August to November and were later kicked out of the house.
According to the documents, obtained by the Blast, the pair left the home with holes in the walls and a broken garage door, amounting to damages worth $16,058.78, as well as allegedly stealing audio equipment worth $31,052.52.
The "Family Affair" hitmaker reportedly agreed to forfeit their $51,000 security deposit and pay out a further $27,000 to cover the damage and stolen goods. However, the landlord (Golden Venus LLC) has claimed they failed to pay out.
Blige and Kendu, who split in July 2016 after 14 years of marriage, officially divorced in June of this year but details of their separation are not known. Previously, Blige claimed she was "stronger" than ever since splitting from Kendu and said she is embracing the "positive" aspects of her situation.
She said: "I learned that I'm really stronger than I even knew because there is a lot of hell taking place, too, right now. But I am living. I am not a petty person. I let the positive overtake me so that all of the positive doors can open and the positive can come in. I'm stronger and wiser."