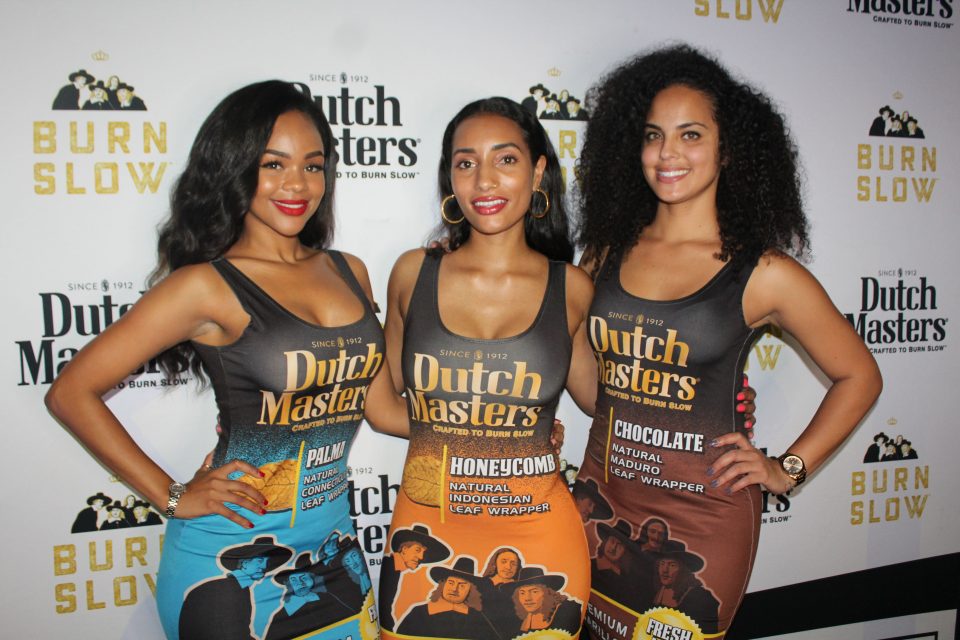 Dutch Masters' Artist Showcase made its way to the Midwest and Chicagoans were more than ready to partake in the festivities and #burnslow. Presented at the infamous Club O, a gentlemen's club in Harvey, Illinois, attendees traveled far and wide to select the night's showcase winner and vibe with the notorious rapper Lil Boosie. Hosted by Cliff, the self-proclaimed Party Coach, Dutch Masters had all the ingredients for a great night; deejays spinning hit after hit, hordes of sexy ladies, and tons of giveaways.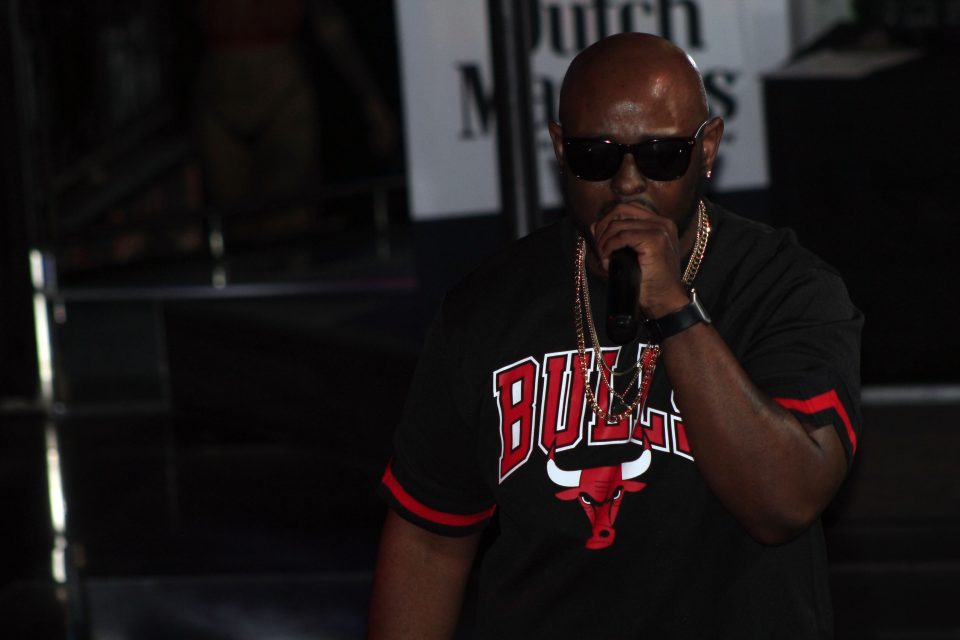 Darius Shaun kicked off the showcase with an R&B thug vibe and the crowd fell right into his groove as they swayed to his original songs "Wait on It" and "Weekend." Mo Javi, violinist and vocalist, followed with "How Can I Survive."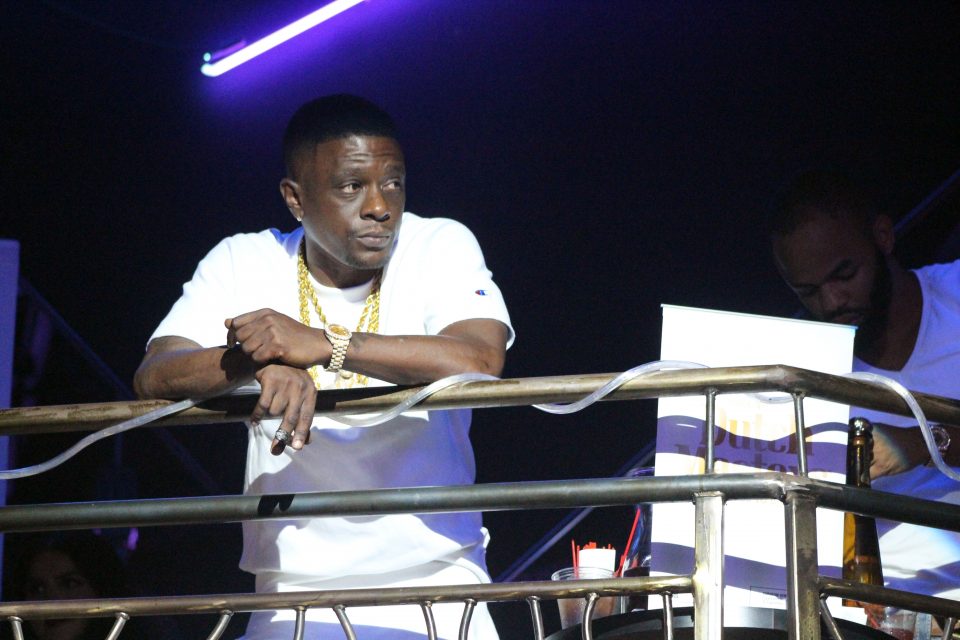 The crowd enjoyed drinks, photo booth fun, and the erotic ambiance of the club as they waited between performances. Lil Boosie stood above the crowd in all-white attire watching the stage like a proud parent as he took in each artist's hunger and welcomed the love given by the crowd. Also in attendance and caught giving attendees a few laughs were two of Chicago's funniest up-and-coming comedians, Timothy Williams (Prince T Dub) and Korporate.
Detroit native Shelly Latriece's stage presence exuded energy and hyped up the room as she bopped through two seemingly crowd favorites, "Blue Faces" and "Feeling different." Zion hit the stage moments thereafter and started his set with an homage to Lil Boosie, then handled the stage with pure confidence.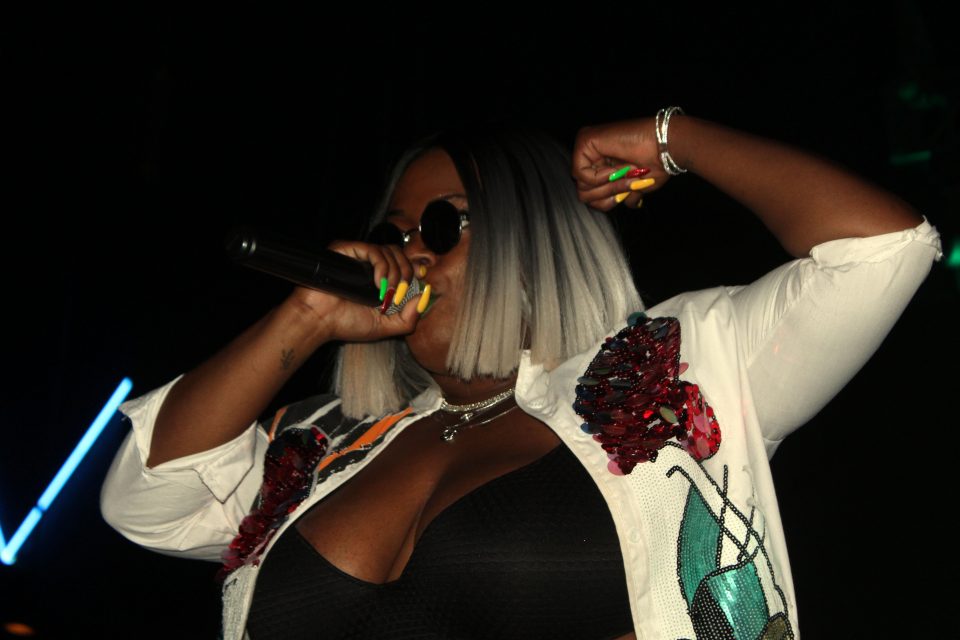 Rapper and powerhouse singer Dela Faye closed the showcase and commanded the audience's rapt attention. She belted out bars and vocals liked a seasoned artist as she left the stage and walked into the crowd to "go off." It came as no surprise when she was announced as the showcase winner.  
The crowd erupted when Lil Boosie Badazz finally hit the stage and kicked off his performance with "Crazy." Surrounded by dancers on both poles and across the stage, Boosie and his crew made it rain as he went into his second song "No Juice." By the time he performed the fan favorite hit, "Set it Off," the crowd and dancers were in full party mode and the party's atmosphere went up a few more notches as if that were even possible.
Dutch Masters and Lil Boosie brought party magic to Chi-Town and made it a night to remember. Be on the lookout for the next #burnslow event in your city.
View a few more pictures from the event below: