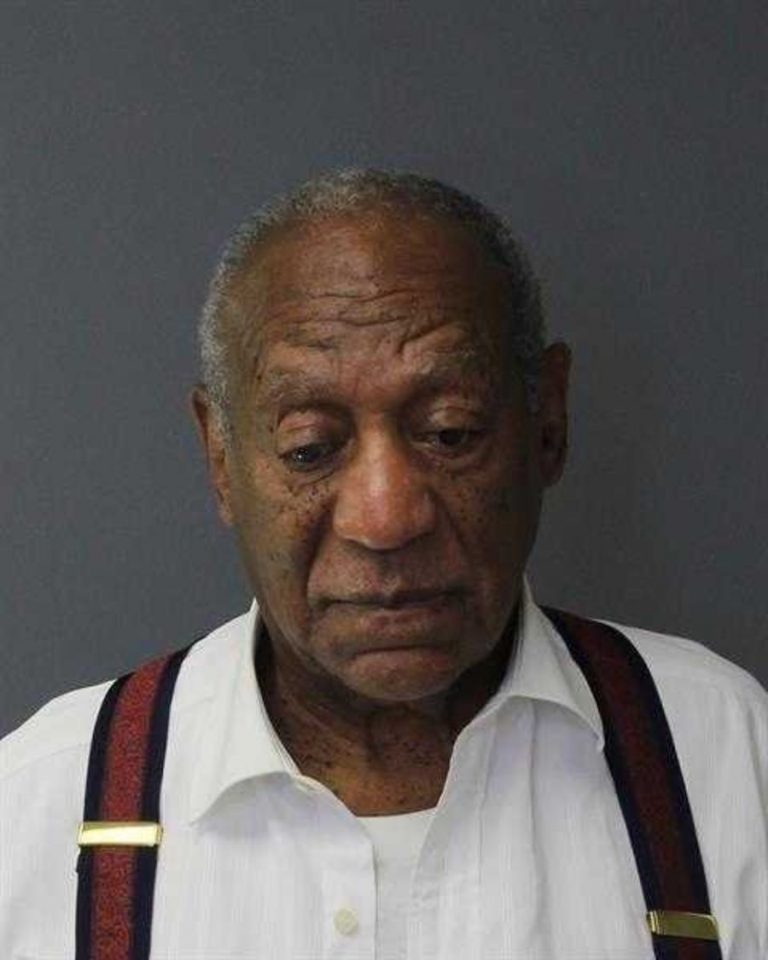 Defamed comedic legend Bill Cosby has been sentenced to serve three to 10 years in prison for his April conviction of drugging and sexually assaulting former Temple University employee Andrea Constand. And his first night as a no-name inmate, who is only identified by the numbers stenciled on the back of his prison fatigues, reportedly did not go well.
In the last, pathetic display of humiliation before being locked up, the mastermind behind "The Cosby Show" and "Fat Albert"  was immediately perp-walked from the courtroom and straight into the Montgomery County Correctional Facility in Pennsylvania. Prosecutors convinced the judge to deny Cosby, 81, bail pending an appeal because they believe the elderly, frail and legally blind comedian still poses a danger to society.
It was Cosby's first phone call during his first night of incarceration has raised concerns about his mental well-being.
A Montgomery County courthouse insider told the media personal details from Cosby's first jailhouse phone call, which was easily overheard because it was on speaker phone.
According to RadarOnline, the source snitched out the fact that Cosby is not adjusting well to being a prison inmate. This is understandable given that the multimillionaire is used to moving unencumbered and without restraints in a massive mansion, but now languishes within a 6-by-9-foot jail cell.
According to Radar, Cosby communicated that he feels "under siege" and is begging his wife of 54 years, Camille, 74, to do whatever she can to get him out as soon as possible.
"He said he had a stale hot dog bun thrown at him, and he fell down a few steps because he wasn't being guided," the source shared with Radar.
Cosby also told his wife the prison officials have been ordered to keep a constant eye on him.
"They took my cane, tie and shoelaces because they think I will harm myself," he reportedly said.
One of the greatest and most powerful comedians of the last several generations was declared a "sexually violent predator" by Montgomery County Judge Steven O'Neill before he was sentenced to prison for the 2004 sexual assault on Constand.
If Cosby serves out the full term, he will be 91 years old upon his release. However, it is highly unlikely that he will be forced to stay in prison that long.