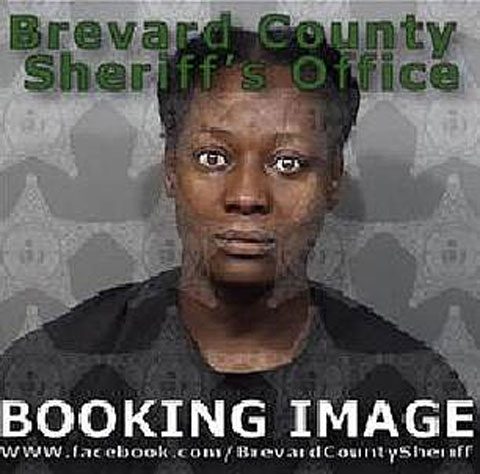 Bullying is a national epidemic that not only affects the victim but often the victims' families. Many parents become frustrated when school officials seem unwilling or unable to stop the abuse of their child. But one mom in Cocoa, Florida, grew so frustrated that she took matters into her own hands and now is facing serious charges.
Simmone Lauren James, 46, had to deal with her daughter coming home crying after two elementary school girls picked on her on a daily basis. According to an interview with WESH-2 news, these girls even followed the victim home and threw rocks at the families windows. Her father stated that his daughter stopped eating and barely slept because of the constant bullying that went on for the months. A frustrated James took matters into her own hands this past Monday, Oct. 1, 2018.
She walked her daughter to the campus of Cambridge Elementary and spotted the two girls responsible for her daughter's torment. Then, according to Cocoa Beach police, she yelled, "leave my daughter alone" and threw a mix of cayenne pepper powder and salt into the faces of the elementary school girls, ages 8 and 11. The kitchen spice concoction caused the girls to scream in pain and temporarily blinded them as they ran from the angry mom. According to school officials, James then went to the principal's office and announced, "Take care of these kids. They did it again," and left the scene of the assault.
The students were treated by the school nurse, who flushed their eyes with water and sent them to the hospital. Police later arrested James and she was charged with two counts of child abuse, battery, and disruption of school functions. Her bond was set at $11,500 and she appeared in court on Tuesday to be formally arraigned. The parents of the two girls assaulted stated to media that they intend to file a lawsuit against James for her actions.
Yvonne Martinez of the Cocoa Police Department said about the incident, "Any mom is going to defend her child. But this is not the way to do it. You don't resort to violence."