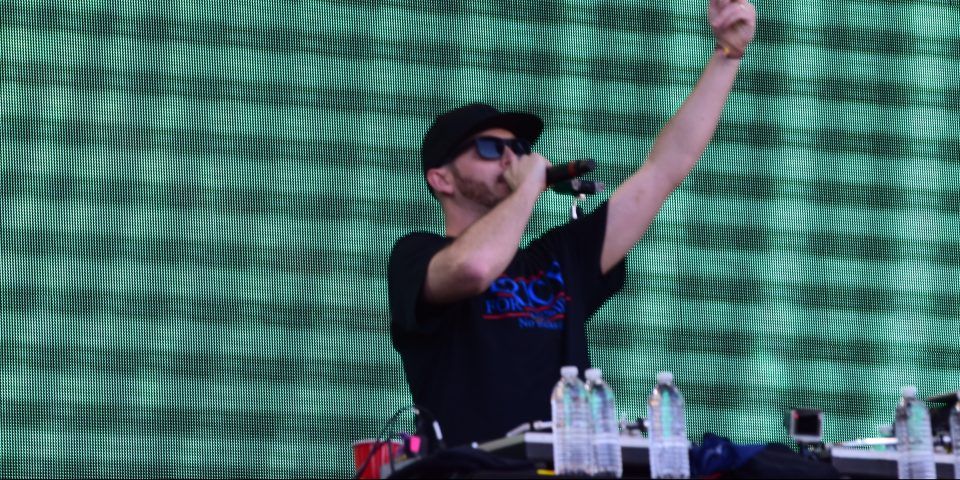 Rolling out's Master DJ series spotlights DJs recognized in their respective cities who are making an impact in their communities.
Gabe Moskoff, aka Trackstar the DJ, was born in Madison, Wisconsin, but started spinning in St. Louis, Missouri, back in 1999. His passion for spinning led to a stint at a college radio station. Needing a name, he pulled inspiration from his high school track days and became Trackstar the DJ.
Trackstar's dedication to enhancing his craft, seeing the benefits of networking, following his instincts, and putting out quality product has yielded success.
Since 2003, he's released more than 200 mixtapes, including collaborations with rappers Royce da 5'9, Killer Mike and Lupe Fiasco, rapper and producer El-P, producer Pete Rock, hip-hop duo Camp Lo and several others. In 2012, he started RAP FAN, a brand that reflects a kid who studied the culture of hip-hop, especially rap albums, while growing up in the Midwest. The collection consists of T-shirts, hoodies, and hats that artists and fans wear with pride.
A chance phone call to Killer Mike in 2008 led to a collaboration in the release of 2009's Anger & Ambition: The Best of Killer Mike mixtape. It would take a little longer for the two to meet in person and officially join forces. After two years of working together, in 2011 Trackstar became Killer Mike's tour DJ and toured with him in 2012 for the album R.A.P. Music. In 2013, he became the official DJ for supergroup Run The Jewels, featuring Killer Mike and El-P, one of the hottest duos to come out of rap in the last 10 years.
When he is not on the road or back home in Los Angeles, he DJs at clubs, special events and holds down radio shows on college radio Beats1 and now SiriusXM's Shade45 every Friday night.
How did you come up with your DJ name?
I ran track in high school and was pretty good at it. The name came to me when I was starting my college radio show, and I loved it immediately.
When did you start DJing?
Fall of 1999 in St Louis, Missouri.
What or who were your early passions and influences?
DJ Shadow, DJ Premier, the Beat Junkies, as well as St Louis legends like DJ Needles, Da Fly D-Ex, Mike the 2600 King, DJ Crucial [and] Charlie Chan Soprano.
What's your process for selecting a song to play during your sets or at a gig?
I try to find a good intersection between what the crowd wants to hear, what I think the crowd should hear, and what I myself want to hear. I believe the DJ's personal tastes should play a bigger role than they often do, rather than strictly always just giving the crowd what it thinks it wants to hear. That's what makes every DJ unique.
How far has music taken you around the world?
I didn't have a passport before I started DJing for Killer Mike, and now I've been to over 20 different countries.
Who is your favorite artist to play or mix?
For the last few years, Kendrick [Lamar] has had the most jams that have a great intersection of working for most crowds, while still being extremely dope records on every level. A couple of years ago, I probably would have said Kanye, but…
What are the most requested songs in your set?
No Requests. Ever.
What are your social media handles?
@djtrackstar on Instagram
@trackstarthedj on Facebook