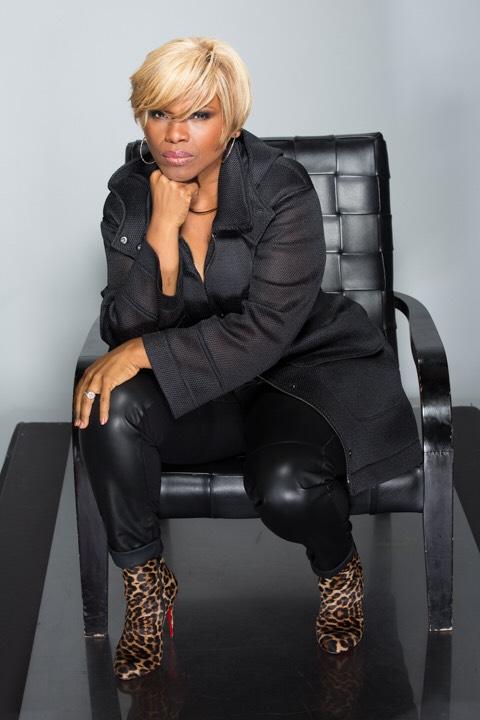 Dr. Holly Carter, the CEO of Relevé Entertainment, is on a mission to create more faith-based TV programming. She has a new show coming out titled "Chad Loves Michelle" that will chronicle the relationship of former Destiny's Child member Michelle Williams and her fiancé Chad Johnson.
In this exclusive interview, Carter discusses the arc of her career and gives details about her Merge Summit, which starts today.
What is the main focus of Relevé Entertainment?
We focus on faith- and family-inspired content while creating programming that is entertaining, redemptive and character-driven.
What prepared you to be the CEO for this production company?
My career started in casting. Learning how to identify talent and read great scripts inspired in me the desire to create an alternative to the content that was out there. I don't think anything can truly prepare you for this. It's all about having faith in yourself and your God-given talents and being open-minded enough to acknowledge your mistakes and learn from them, always striving for growth and progress, not perfection.
How did you get into the industry?
My godfather, Byrd Holland, who was a make-up artist,  got me a job as a production assistant on "Hard Copy" clipping newspaper articles, and from there I just grew in the business, working my way up as I discovered which aspects of the industry truly ignited my passions.
What shows have you worked on?
I've worked on a lot of shows over the years. The biggest ones would probably be the "Preachers Of" franchise that I created, which had seasons set in LA, Detroit and Atlanta. Also, I worked on "The Sheffields" with A&E and "The Sheards" with BET.
Do you have any TV series in the works?
Yes. I'm currently working on "Chad Loves Michelle" for OWN with Michelle Williams and her fiancé Pastor Chad Johnson, which follows their journey as they make their way to the altar; "The Next Big Thing," a hip-hop and R&B music competition show for BET; and I'm in the early process of developing a show called "The Fabulous Life," which will be a scripted series loosely based on the experiences of Kim Kimble as part of a celebrity glam squad. So, we've got a lot of new and exciting things going on, not to mention, "The Word," a Bible anthology series, which modernizes Bible stories by putting a contemporary spin.
What else are you currently producing?
Right now I'm producing two films based on true stories with Lifetime. The first is "The Victoria Gotti Story," which tells the yet unexplored story of mafia boss John Gotti's relationship with his family through the eyes of his daughter, Victoria, who also wrote the script. We just wrapped shooting on that project, and we're currently developing a film based on the lives of the legendary Clark Sisters. I'm also working with FOX to produce an animated feature called "Music to My Ears." That one's been really fun. It's kind of like Sister Act meets School of Rock with angels and supernatural occurrences, based loosely on the life story and legacy of my father.
How can people reach you to share content or just to connect?
In early October, I'll be hosting The Merge Summit, an event I founded alongside Robi Reed and Traci Blackwell to inspire synergy between faith-based and entertainment industry leaders and to educate, uplift and encourage those interested in either getting into or expanding their knowledge and skill sets in those spaces. We're open to all and would love for people to come to check out all of the master classes, power sessions, and musical guests we have this year. This is our 10th annual summit so we're going all out to the 10th power this year. It's going to be a really great time.
The Merge Summit takes place Oct. 11–13 at the Hilton Los Angeles Universal City in Universal City, California.