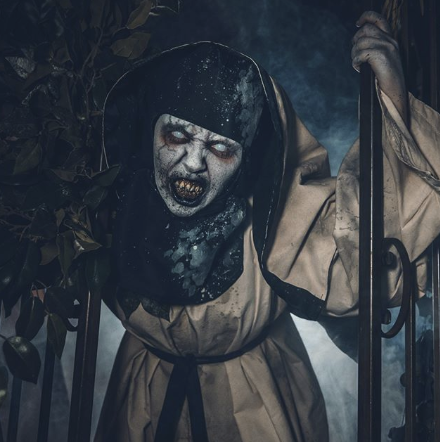 In an extremely weird news item, a woman stabbed her friend with a real knife that she initially thought was a staged part of a haunted house experience in Nashville, Tennessee, local police have confirmed.
Tawnya Greenfield told Nashville TV station WZTV that she was handed what she thought was a "prop knife" by someone she believed to be an employee at the haunted house, Nashville Nightmare, on Friday night. According to Greenfield, the man told her to stab her friend.
And she did just that.
That friend, 29-year-old James "Jay" Yochim, told The Tennessean that when he looked down, he "saw blood pouring from a knife wound that went clear through his forearm."
Although Yochim required nine stitches for the wound, he didn't harbor any ill will toward his friend, even explaining that he understood how she could believe the knife was fake. "Keep in mind, we'd been chased by chainsaws, holding other weapons … and it was all fake," he told the newspaper.
Greenfield has not been charged, according to a spokesperson for the Metropolitan Nashville Police Department.
In a recently released statement, Nashville Nightmare said that one of its workers "has been placed on leave until we can determine his involvement."