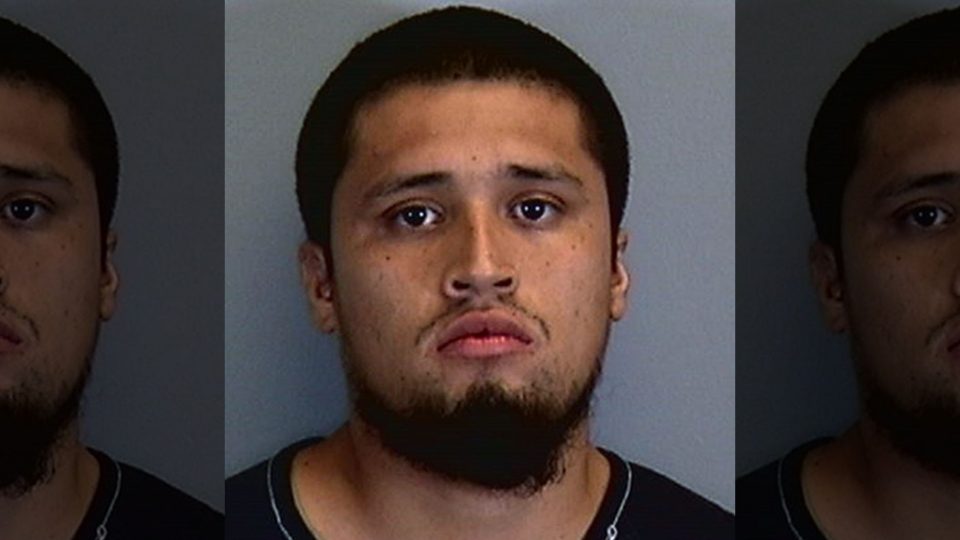 Last week, Callijas-Gasperin, 22, was arrested and charged with domestic battery following an incident with his mother. And while attacking your mother certainly rises to an egregious level, it's the manner in which the attack took place that left both police and his mother perplexed.
According to a probable cause statement, Callijas-Gasperin's mother reported that she and her son were in the kitchen together when he asked her to make him something to eat. She told him that it would take a few minutes because she was busy. This allegedly angered Callijas-Gasperin, and he began throwing sausages at her, hitting her in the eye with one. She then told deputies that he grabbed her by the neck and pushed her backward.
During police questioning, Callijas-Gasperin offered a conflicting version of events. He claimed that his mother walked up and "bumped" him while he was eating in the kitchen.
The Probable Cause Statement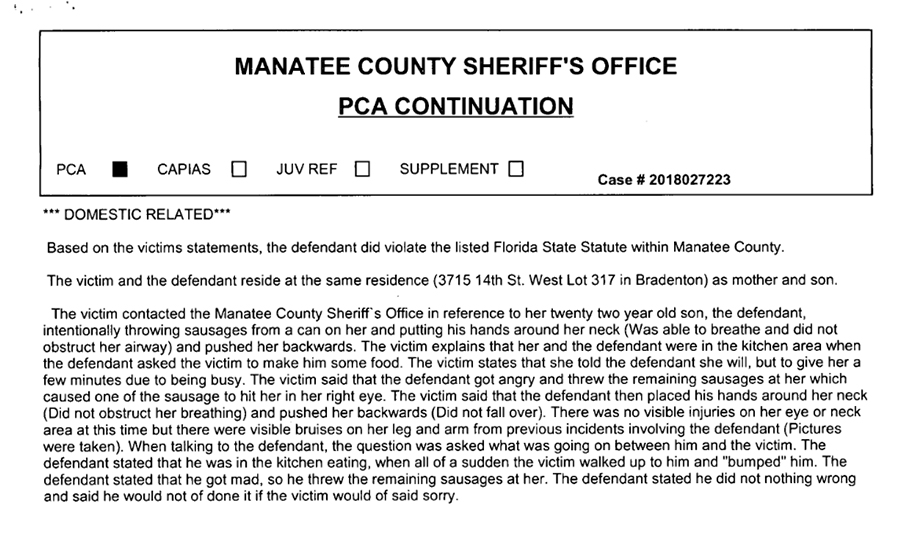 "The defendant stated that he got mad, so he threw the remaining sausages at her," according to the probable cause statement. Callijas-Gasperin contended that he had done nothing wrong, adding that he would not have tossed the sausages if his mother would have "said sorry."
Callijas-Gasperin remains in jail, charged with misdemeanor battery, on a $750 bond. Upon release, he is ordered to stay at least 500 feet away from his mother. That condition will prove challenging, considering he is currently unemployed and living at home.