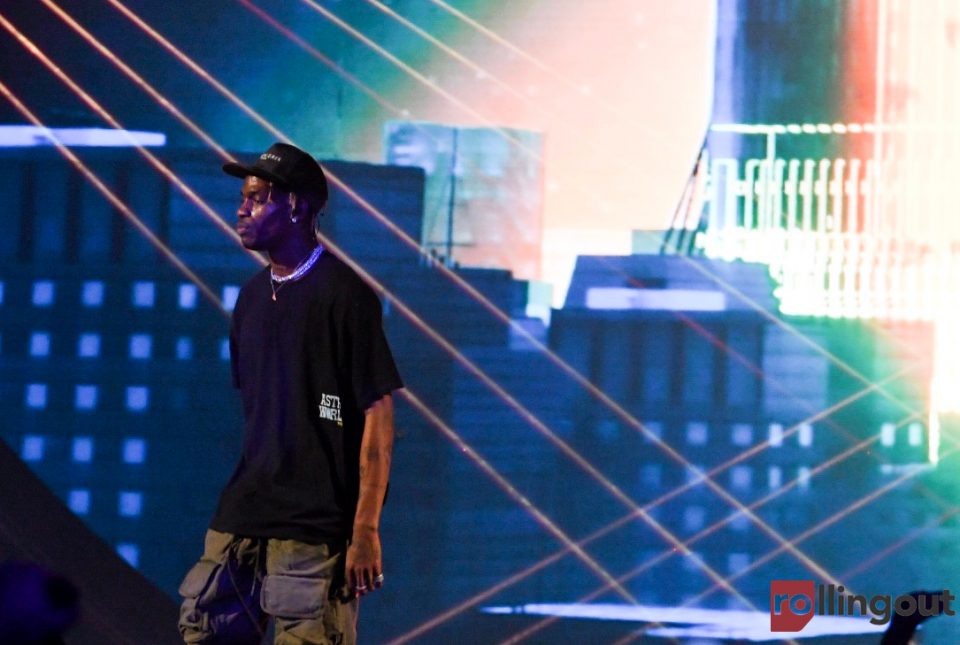 Atlanta's newly renovated State Farm Arena was flooded with hyped Astroworld fans to see Houston rapper Travis Scott.
Scott is not only a new parent with girlfriend Kylie Jenner, but he also kicked off his "Astroworld" tour, which will visit 26 cities worldwide.
The concert in Atlanta opened with energetic performances by DJ and music producer Virgil Abloh and rappers Sheck Wes, Trippie Redd and Gunna. Moments after Gunna exited the stage, the lights dimmed, fire ignited, and the raging pits began to open. Fans screamed "Travis! Travis!" as they awaited the rapper's appearance.
When Scott walked out on stage, fans raised their hands high in the air, signaling that it was time for the rock star rapper to begin his set. During his performance, members of the crowd took turns riding a roller-coaster erected on stage. Scott even took a ride on the coaster while singing his hit single "5% TINT."
"He was on a whole roller-coaster. It was going back and forth and all. Who does that?" said fan Elijah Smith of Atlanta. "I have just never seen a person on a roller-coaster while still performing!"
Scott's two-hour set also featured distinctive visuals that transported the crowd to another galactic dimension. In addition to the slow-moving roller-coaster, Scott's stage show included electronic graphics emanating from multiple giant screens, fireworks, an astronaut suit, and simulated asteroids floating through the air.
Throughout his show, Scott created a memorable experience for the crowd musically and visually with his sequence of songs. For instance, during his song "Butterfly Effect," a three-dimensional image of a butterfly flooded the screens, followed by slow-motion graphics of children throwing up when he performed his hit "Sicko Mode." During his song "Houstonfornication," images of the city of Houston, Scott's hometown, sporadically popped up on giant screens on both sides of the arena.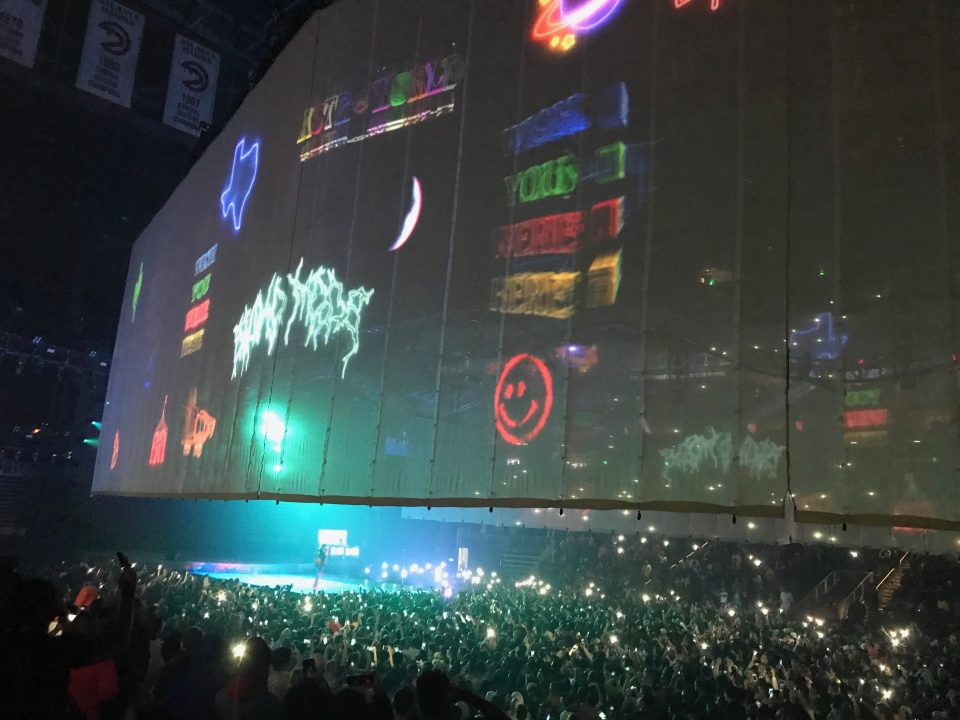 He performed a string of his biggest hits, including "Goosebumps," "Antidote," "Biebs in the Trap," "Mamacita," and "Yosemite," keeping the crowd raging from beginning to end.
After the concert, fan Angela Onue from Detroit placed her hand over her heart and took a deep breath as she reflected on the show.
"His energy," she explained. "I've been to concerts where I've paid my money, and the energy is so low. You just want to sit down and listen to the songs. But the way Travis connects with the crowd, doesn't have a bunch of theatrics, and it's just him — that's a gift that no one else can really emulate."
Scott's hometown fans will experience that excitement when his "Astroworld" tour makes its next stop in Houston on Saturday night, Nov. 17, 2018.