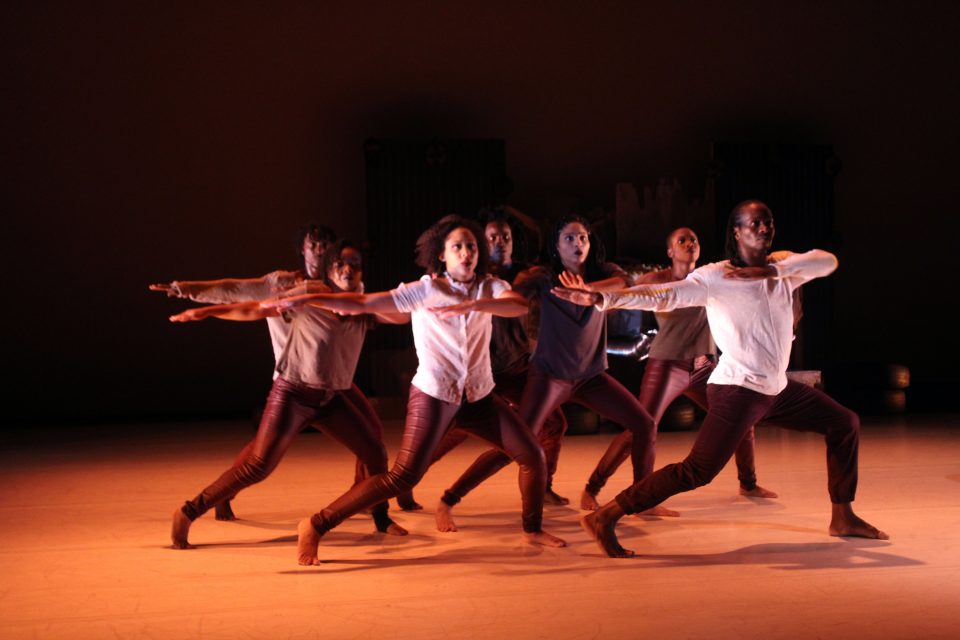 The Red Clay dance company celebrated their 10-year anniversary in Chicago recently. The anniversary theme was "Ekili Munda" ("What Lies Within"). It was choreographed by Red Clay Dance Company's founder and artistic director Vershawn Sanders-Ward and Jonas Byaruhanga, founder and director of Keiga Dance company in Kampala, Uganda.
The high impact, energetic and disruptive performance created a fascinating and entertaining perspective on relationships of all kinds. If there is a common thread I could share without giving too much away it would be how the dancers shared a story of understanding and communication and how it brings us together.
We asked Sanders-Ward what this tenth anniversary means to her and the arts and she had this to say: "10 years means a great deal because we are still here. Not many organizations that are led by Black women get the same support from inception as organizations led by white males. We are not always given the same access to resources, information and capital. We work extra hard to prove ourselves. So being able to sustain for 10 years is a huge success for me and for the artists that work with Red Clay Dance. It also speaks to perseverance and resilience that lives inside this organization. There were many doubters when it comes to my work, even that this collaboration with Keiga Dance would not happen. Like, people actually questioned its validity in a grant review for support and that we could actually pull it off. And know that it wasn't easy, but we did it in grand style. For that, I am extremely proud and profoundly grateful. I am celebrating 10 years and look forward to as many years God sees fit for this vision to continue."
Support Red Clay Dance Company's 10th anniversary by texting "rcdance" to 44-321 to make a donation.
Take a look at a few pictures from What Lies Within below: