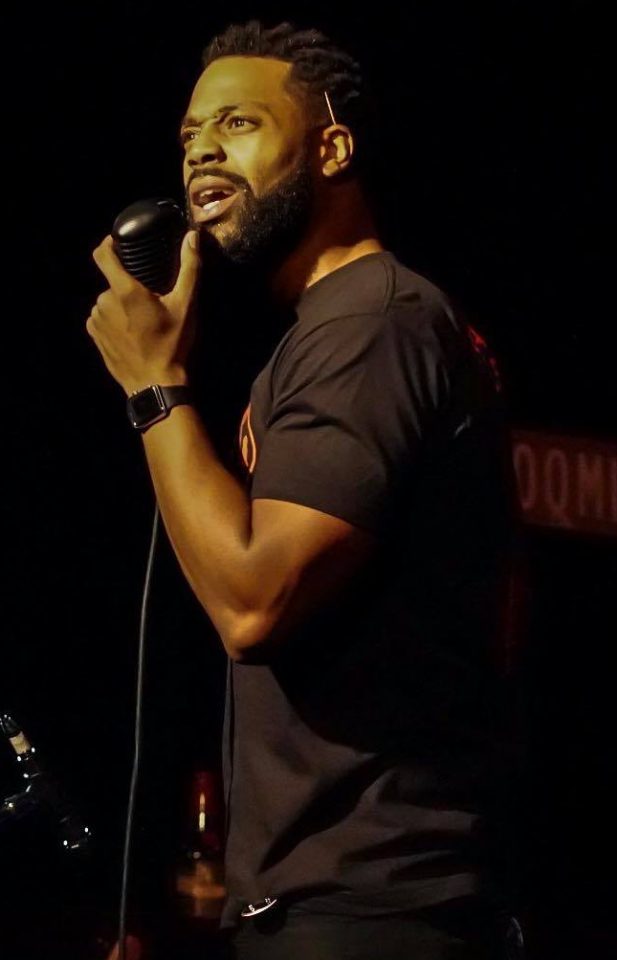 Based on headlines, the Chicagoland south suburb of Harvey, Illinois, does not seem like a place where stars are born. However, it has birthed many talents, including  Syleena Johnson, Keke Palmer, and more recently, "Chicago P.D." actor LaRoyce Hawkins.
Since 2013, Hawkins has been a regular in NBC's "Chicago" TV dramas, which include "Chicago P.D.," "Chicago Fire," "Chicago Med," and "Chicago Justice," about emergency first responders and law enforcement officials in the Windy City. Despite his success, Hawkins' talent isn't limited to the small screen. This "vibe-centered" thespian can also be found in comedy venues showcasing his comedic talent and spoken word skills.
Rolling out had an opportunity to see Hawkins and a few other Harvey alums this fall at his live comedy and spoken word show in Chicago. We recently caught up with the actor to discover what inspired him to make the creative pivot from drama to comedy.
You've been showcasing your acting skills on shows like "Chicago P.D." and hosting events such as the Agora Sneaker Ball. What made you decide to do a comedy tour?
What a lot of people don't know is that stand-up was my first love. I started entertaining when I was 16. [It was my first love], and the vibe that introduced me to acting, poetry [and] things of that nature. It was me watching friends such as Kellye Howard show up every day and night to their open mics, cultivating their craft. I grew up doing stand-up with these people, and I couldn't call myself a stand-up comedian with a straight face without putting my money where my mouth is.
What made you catch the stand-up bug?
I caught the bug when I was about 17. I wrote poetry and jokes in high school, and I had my own band for a while called the Ray Charles Experience. That's where my music came from. So this has been in the vault for a while but acting was my bread and butter.
How has acting prepared you for comedy?
Believe it or not, I think comedy is what prepared me for acting. One of the first acting notes I got was from my college professor Henry Warnich. He was a Shakespeare realism professor, and one of the things he told me was to always look for the humor and love in my scenes. And he told me there's humor in everything, whether it's dramatic or whatever, but there's always humor there. Comedy prepared me for that in acting because of the timing [and] because of the grey space and the third eye that comedy affords artists. I think my comedy goes with my acting and my poetry and my music. I think they go together.
Being a Harvey, Illinois, native, how important was it for you to include another Harvey acts, including Kellye Howard, in your most recent #LiveALilBit comedy show? 
Only Kellye Howard could have been on this show. That's how important it was to have her [be a] part of it. It's important to be around the same energy that raised me. Had anyone else asked, it wouldn't have been an option. No disrespect to anyone out there, but I wanted to be around Harvey. I felt we really represented Harvey well that night, and I look forward to grooving with her again. It was good to show the world that we're here for good reasons, too, and, yeah, I love Kellye Howard.
For more information on LaRoyce, visit www.laroycehawkins.com.