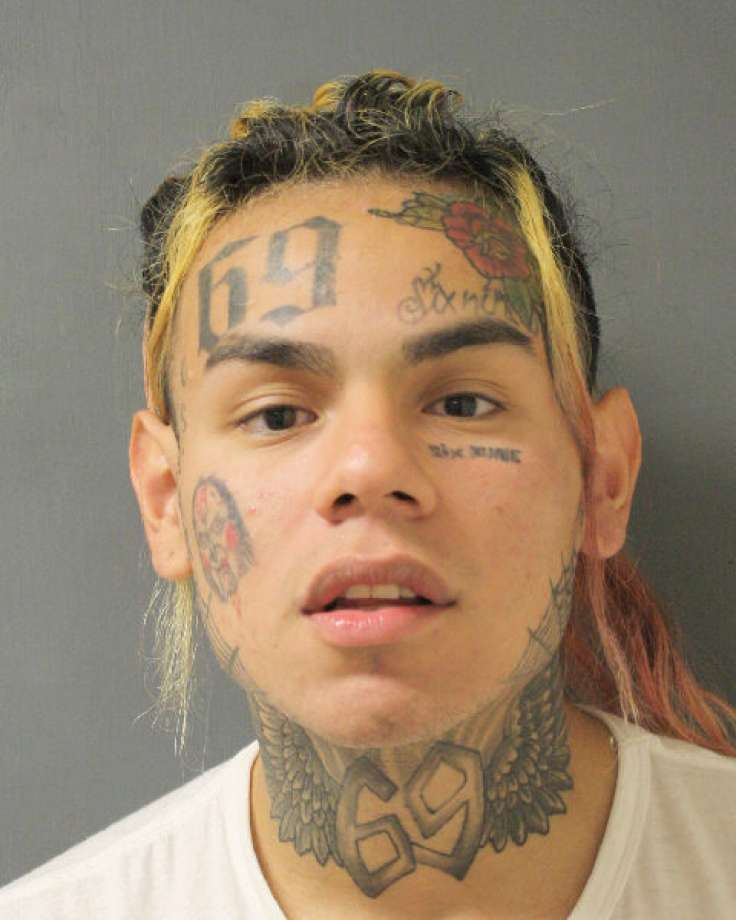 Days before Tekashi 6ix 9ine was arrested by the FBI, he was in serious danger of being attacked by members of his former gang, the Nine Trey Gangsta Bloods. According to wiretaps obtained by TMZ, several crew members were planning a hit on the rapper, whose real name is Daniel Hernandez.
The phone conversation was recorded by authorities following Tekashi's last interview before his arrest with "The Breakfast Club."
During the interview, Tekashi denounced the Nine Trey Gangsta Bloods (also known as Treyway) and revealed why he decided to fire his entire team.
Treway gang member Mel Murder, real name Jamel Jones, was recorded having a conversation with Tekashi's ex-manager, Shotti, real name Kifano Jordan.
Jones reportedly told Jordan, "[Tekashi] is trying to dry snitch at the same time, homie. But he keep saying, f— Treway, f— that n—, Treyway. Ain't no n—, Treway. F– Treway." Jordan responded by saying, "Imma feed him though." Authorities believe that "feed him" is slang  for "feed him bullets."
In another conversation recorded by FBI, Jones made a similar threat to another unidentified gang member.
While discussing Tekashi's attempt to distance himself from the gang, the unidentified gang member told Jones, "That's cool. Now he gotta get violated."
Jones responded by saying, "Yeah, super violated. Super duper. Ain't no much he could really do unless he run around with 100 armed securities all day."
Tekashi could face danger while in prison after a judge ordered that he be placed in general population at the Metropolitan Detention Center in Brooklyn, New York, according to Newsweek.
If convicted, Tekashi faces 25 years to life in prison.
His trial is scheduled to begin in September 2019. The rapper recently released his debut album, Dummy Boy.