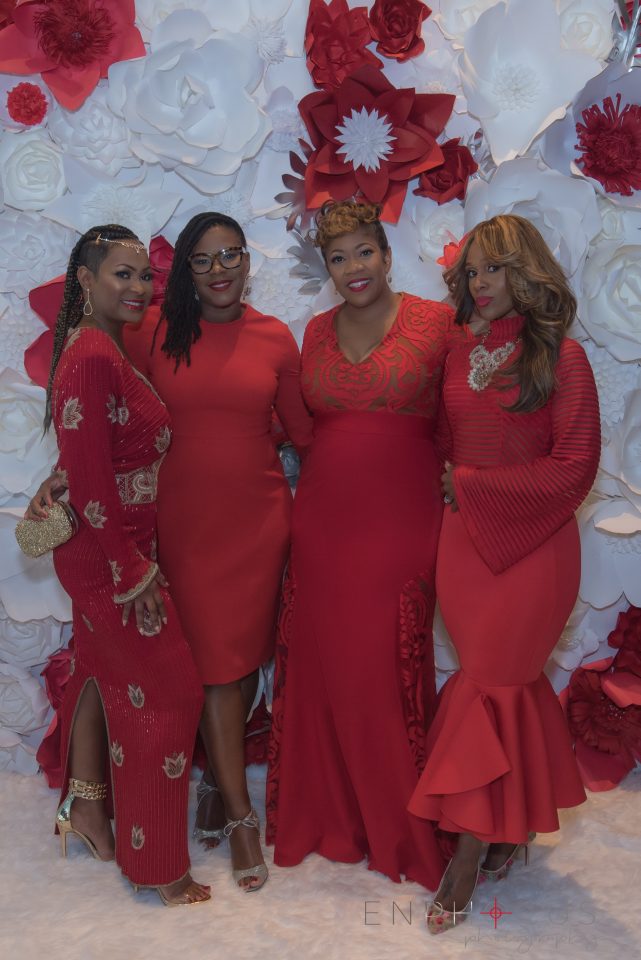 Based in Atlanta, Classy Living Society did it again with their 5th annual Red Dress gala.
Classy Living Society, a volunteer organization, celebrated their fifth year as a community staple. The organization, which is powered by women, was founded by LaShanda Pitts. Classy Living Society was birthed with one mission: to ignite change in the world through volunteerism. Since 2013, the ladies of CLS have partnered with nonprofit and charitable organizations to assist with various relief efforts. Pitts is not doing it alone, she is supported by other founding sisters, Tarrah Gales-Smith, Valerie Alert-Kavanagh and ShaRhonda Simmons. At the year-end fundraiser, from wall to wall, the Westin Perimeter banquet room was decorated with hues of red, crystal centerpieces, beautiful flowers, and crisp, white linen tablecloths.
"I was happy to see ladies wearing their best red dresses and gowns. We enjoyed a hearty brunch, dessert and, of course, champagne to toast the company's 2018 milestones," said guest Xantippe Grant.
Proceeds from the gala will benefit the Legacy for Change nonprofit organization. 
The program included Keep Going award presentations to HGTV's "Flip or Flop Nashville" star Page Turner and Food Network's Lasheeda Perry, the executive chef at the Four Seasons hotel, as a tribute to their triumph over adversity. 
One of the best moments of the evening was the presentation of the Classy Living Society 2018 Volunteer of the Year Award to Janice Campbell. CLS founder LaShanda Pitts shared words of love and positivity — and reiterated the organization's mission as she presented Campbell with this year's award. Campbell's award included a complimentary trip to Belize for herself and a guest. 
To date, Classy Living Society has clocked more than 300,000 hours of volunteering in metro Atlanta. 
Photos by Enphocus Photography