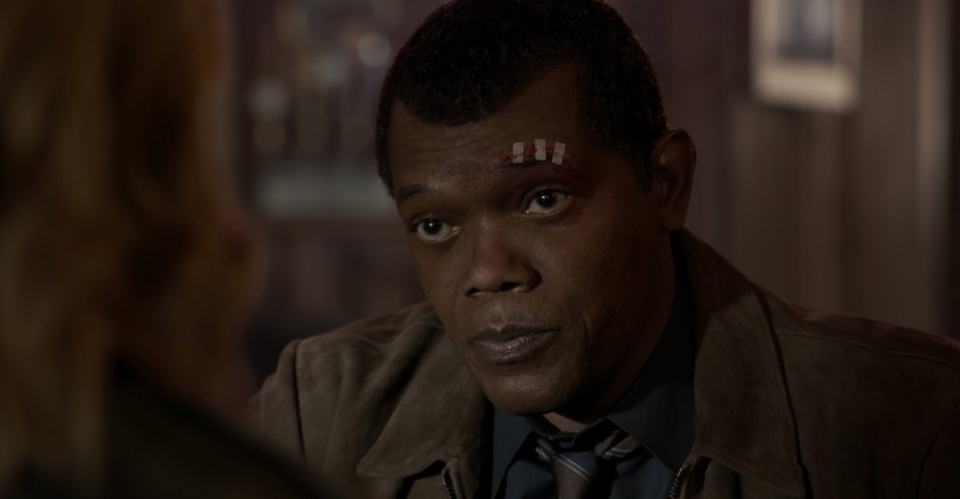 For Marvel movie maniacs the highly anticipated Captain Marvel is setting the tone for 2019 with its release on March 8.
Rolling out had an exclusive set visit where we caught up with the cast in none other than the rugged outskirts of Baton Rouge, Louisiana, just one of the many enticing locales for the film.
The humid atmosphere set the stage for the day, making us feel even more immersed in the Marvel world as we spoke with the cast between scenes.
On the heels of Brie Larson's comments regarding minorities' access to films, we had the chance to catch up with the 29-year-old actress who plays Carol Danvers, an Air Force pilot who gains superhuman powers after an accidental alien encounter. Larson spoke animatedly about her experience working on set and her intense nine-month training to get into character.
"For me, it's like, if she's the strongest character in this Marvel universe, if she can move planets I should be able to push a car," she expressed. "It makes the story feel more complete to me that I can talk about what it's actually like to feel strong in my body as a self-identifying woman."
Working alongside her colleague once again, Samuel L. Jackson, there was a twinkle in her eyes as she recalled how encouraging the multifaceted actor has been for her.
"Sam has been able to help uplift me and that's something I'm learning to identify much quicker now, which is the people in your life that all they want to do is help you be your biggest self possible and they just keep forcing you to expand, vs the people that are like 'can you be a little less,' " she said.
Jackson was also quick to note their chemistry on set.
"We have a sense of what works between us and the dynamic of who we are and how we interact and the closeness that we feel anyway, that allows people to believe that we are forming a bond," he said.
In the film, we get a firsthand look at Sam Jackson's Nick Fury, before the eye patch. After playing the character for so long, he admits he brings his own understanding to who Fury is, saying what Nick would or would not do. But given this character predates the Fury we've seen for so long, things were a bit different.
"[Nick Fury] is not the worldly, wise, cynical heart-fitting Nick Fury we've seen before so it's a little different. So occasionally when they come to me and say, 'be a little lighter' it's kinda like 'OK, I guess maybe I can have a bit more of a sense of humor,' " Jackson said.
Coming off a record-breaking year, Disney is looking like they are going to have yet another wildly successful year at the box office with Captain Marvel setting the stage for more cinematic excellence.
Check out this Captain Marvel "special look" clip that Disney released just yesterday: