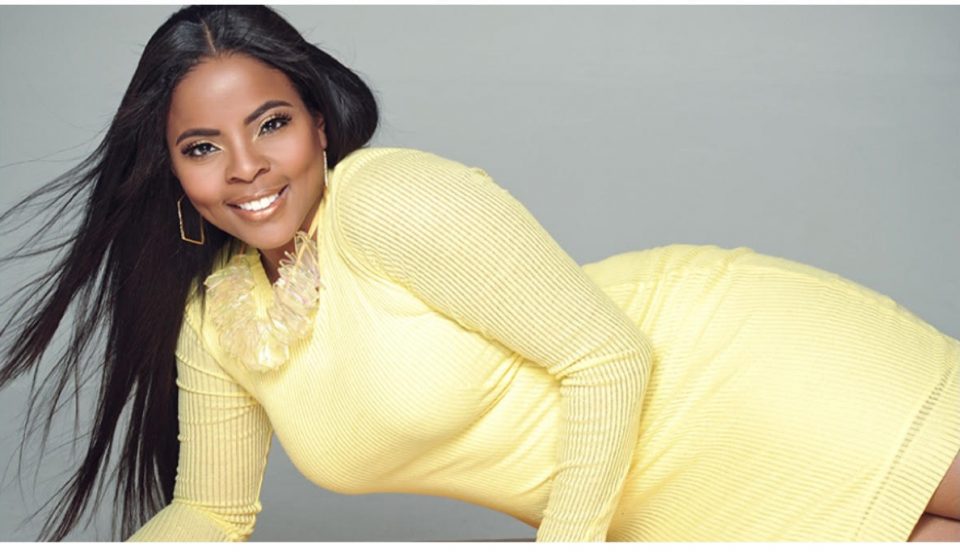 Sometimes we need people who will challenge us to think, make us laugh while drying our tears, and check us when we're trippin' — all on the same day. Brély Evans does this and more in her multiple roles as actress, comedienne, vocalist and radio show host. The Oakland, California, native has appeared in several productions on TV, in film and onstage. Her résumé includes playing opposite Queen Latifah in Just Wright, BET's "Being Mary Jane," and the stage play Two Can Play That Game.
This year, Evans' growing fanbase will get their fix as she wows us on three separate networks: BET, OWN and Bounce TV. Along with a recurring part in BET's "The Family Business," she will also portray a feisty disruptor in OWN's "Ambitions," which starts in March. Up next, she appears in Bounce TV's newest original comedy series, "Last Call."
"Last Call" stars Charles Malik Whitfield ("Empire," "If Loving You is Wrong") as Darius Knight, an ex-NFL player. After discovering his business manager ran off with all his money, he opens a comedy club in the backroom of his only remaining investment — a Baltimore bar named Last Call. Evans plays Whitfield's cousin.
"My name is Joy, and that's exactly what I bring," she said during a chat with rolling out. "I'm his [Whitfield] cousin who comes to help him run it. I keep it light. I keep it real. I keep it all in love.
"Even when I have to tell somebody off I am going to give it to you in love. I am the support to my cousin as he transitions out of football into the regular world, but still having that celebrity thing he has to deal with. I keep him grounded and connected to real life."
Brought to life by Roger Bobb's Bobbcat Films (Tyler Perry's "House of Payne," Tyler Perry's "Meet the Browns"), "Last Call" is described as the Black version of the popular '80s sitcom, "Cheers." It also stars comedic vets Carl Payne ("Martin") and T.C. Carson ("Living Single"). "It was a master class of comedy for me," she recalled. "Carl Payne is my big brother. Anytime I get a chance to do anything with my big brother I say yes to it. I promise he is like the male [version] of me."
With a diverse range of roles including a chance to work with Whitney Houston in the remake of Sparkle, some may wonder which genre is Evans' favorite. "My real life is comedy and drama," she revealed. "I can't really choose because I enjoy making people laugh and I also enjoy making people think. So, I don't have a preference [for] either. I really love them both. I would love to find a sweet spot of a dramedy."
Last Call premieres Monday, Jan. 14, 2019, with back-to-back episodes at 9 p.m. and 9:30 p.m. EST, on Bounce TV. 
Follow Brély Evans on Instagram and Twitter @BrelyEvans.