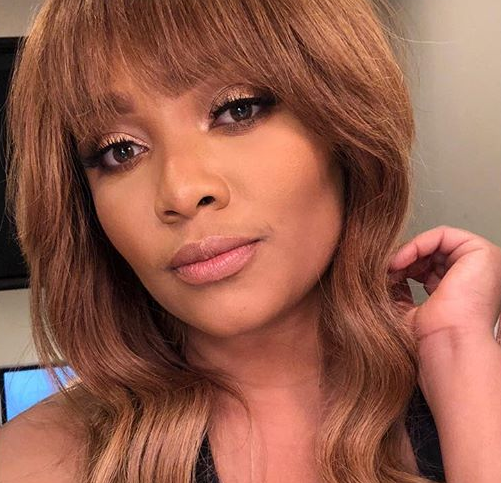 50 Cent has been called sadistic over the years because he seems to derive great pleasure shoving the knife in deeper whenever he sees an injured, squirming soul. And because this latest soul in his life just happened to have sued him in a court of law, the rap renegade is attacking this victim with relentless fervor.
Singer and "Love and Hip Hop: Hollywood" star Teairra Mari, 31, lost her revenge porn case in court against 50 Cent, 43, who she accused of leaking portions of her 2018 sex tape. Worse for Mari, in addition to being made to pay Curtis Jackson $30,000 by a Los Angeles judge, Mari is also being mocked relentlessly on Instagram by the rapper and "Power" show producer.
Fifty is going right for Mari's jugular on Instagram — his favorite platform for communicating his thoughts. You can almost see a ghoulish grin spread across his face as he writes:
"@50cent Now Teairra you can cough up the money or you can go with R.Kelly and s— in a bucket. LOL #lecheminduroi"
He went back and slammed Mari again.
"@50cent Look Teairra it's been a whole weekend, I WANT MY MONEY NOW!!! you ain't got 30k call your Boo tell him you need 30. LOL #lecheminduroi"
50 Cent was obviously enjoying his torture of Mari. He added in another post that she was gullible to be sucked into the losing lawsuit by flamboyant celebrity attorney Lisa Bloom.
"@50cent Lisa Bloom got mad because I said something about Trey Songs case. Then came with this Teairra bulls—. when she saw I don't give a f— she dropped the case and ran LOL #lecheminduroi"
"@50cent Look Tiearria if you don't pay me the money. I'm gonna get paid directly from Love & hiphop. The Lawyers are now watching your social media post so this could lead to you having tax issues for unreported income. I know you took the 9k out your chase account (sic)"
Last year, a sex tape of Mari and her then-boyfriend Akbar Abdul-Ahad leaked and quickly went viral. Mari sued 50 Cent after he posted a screenshot of the footage to his Instagram followers.
Mari did get a slight respite in her court case after the L.A. judge reduced her legal bill from $160,000 to $30,000.