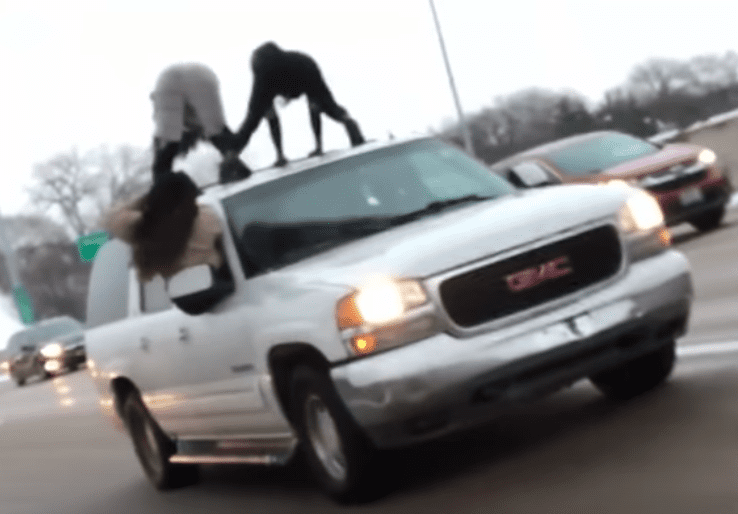 St. Louis police said a group of women broke the law by twerking on top of an SUV. The incident occurred on Jan. 15 during rush hour on Interstate 64 in St. Louis, according to KSDK.
vWhile the SUV drove at a high speed on the interstate, the two unidentified women climbed out of the vehicle and made their way to the top of the SUV. A cell phone video captured the women as they twerked on top of the vehicle. Another woman, seated on the passenger side, leaned out of the vehicle and took video of the incident.
Jackie Friedhoff, a person who witnessed the twerking from another car, posted a video on Facebook and the clip eventually went viral. St. Louis police were notified about the twerking video and were able to review it.
According to a spokesperson at the St. Louis Police Department, the women broke several laws which include, "Rode on Exterior of Motor Vehicle," "Failure of Front Seat Passenger to Use Safety Belt," and "Failed to Maintain Posted Minimum Speed."
Police have yet to reveal if they will seek to find the women and charge them with committing crimes.