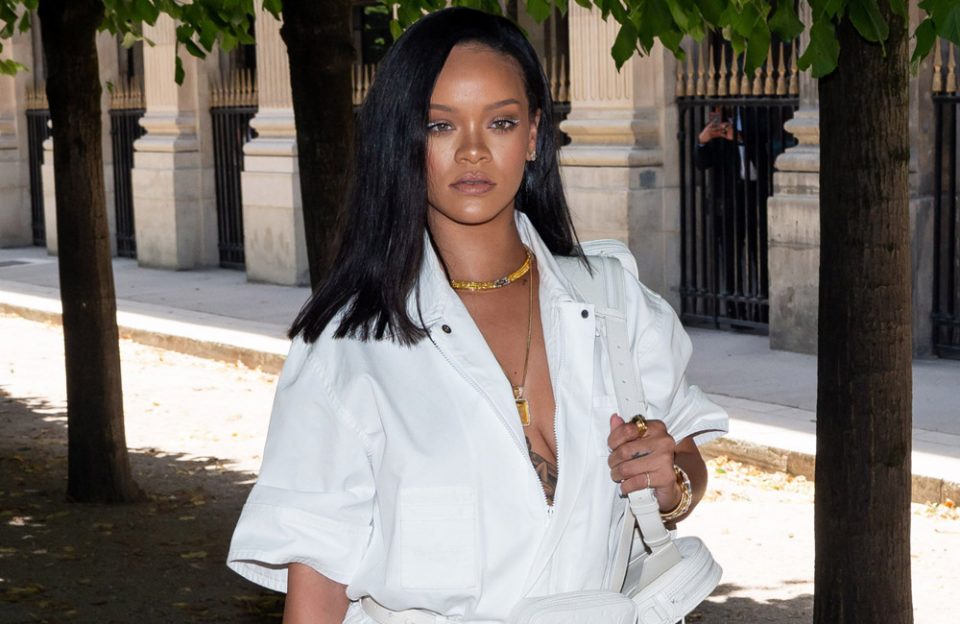 Rihanna voiced her support for Colin Kaepernick during the Super Bowl on Sunday, Feb 3, 2019.
The 30-year-old pop star previously rejected the chance to headline this year's Super Bowl halftime show amid the ongoing controversy surrounding Kaepernick's protests against racial inequality in the U.S.
On the day of the game, Rihanna poked fun at a passenger aboard a flight she was traveling on, as he asked whether he'd be able to watch the sporting occasion from his seat.
The Bajan star called the passenger a "weirdo" and on her Instagram Stories, she was seen making various facial expressions to show that she was unimpressed by his request.
Hours later, Rihanna reiterated her support for Kaepernick – a former NFL player – by sharing an illustrated drawing of the sportsman.
The caption read: "For those of you who thought I was watchin the Super Bowl … we beefin'."
In the end, this year's Super Bowl halftime show was played by Maroon 5, who were joined on stage at the Mercedes-Benz Stadium in Atlanta by Travis Scott and OutKast rapper Big Boi.