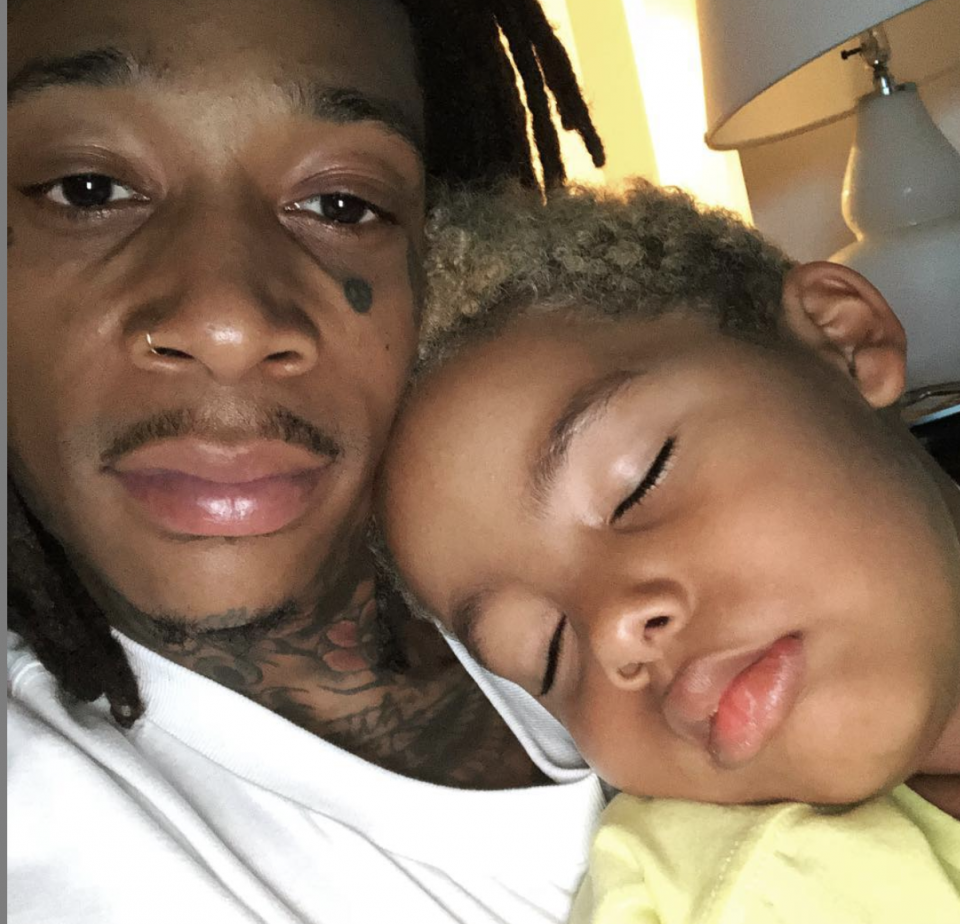 Wiz Khalifa has been busy in the studio, being a father and starring in major commercials.
In addition to releasing his highly anticipated 2009 project with Curren$y, he also secured a major commercial deal with Oreo.
The Pittsburgh native and his 5-year-old son Sebastian — whom he has with Amber Rose — are the newest stars in Oreo's "Stay Playful" campaign.
If you are a Wiz Khalifa fan, you know their amazing father-son relationship and how he often flaunts their close bond on Instagram.
The commercial features the rapper and his son having fun playing around the house while enjoying some Oreos. According to Ad Age, "In order to hear the track, fans will need the Oreo X Wiz Khalifa Limited-Edition Music Box, which plays the music off the groves of an Oreo like a record."
The Oreo X Wiz Khalifa Limited-Edition Music Boxes will be given away on the Oreo website on Sunday, Feb. 10, 2019. That evening, the father-son campaign will debut during the biggest night in music — the Grammys.
Watch the video below to see a sneak preview of the spot.