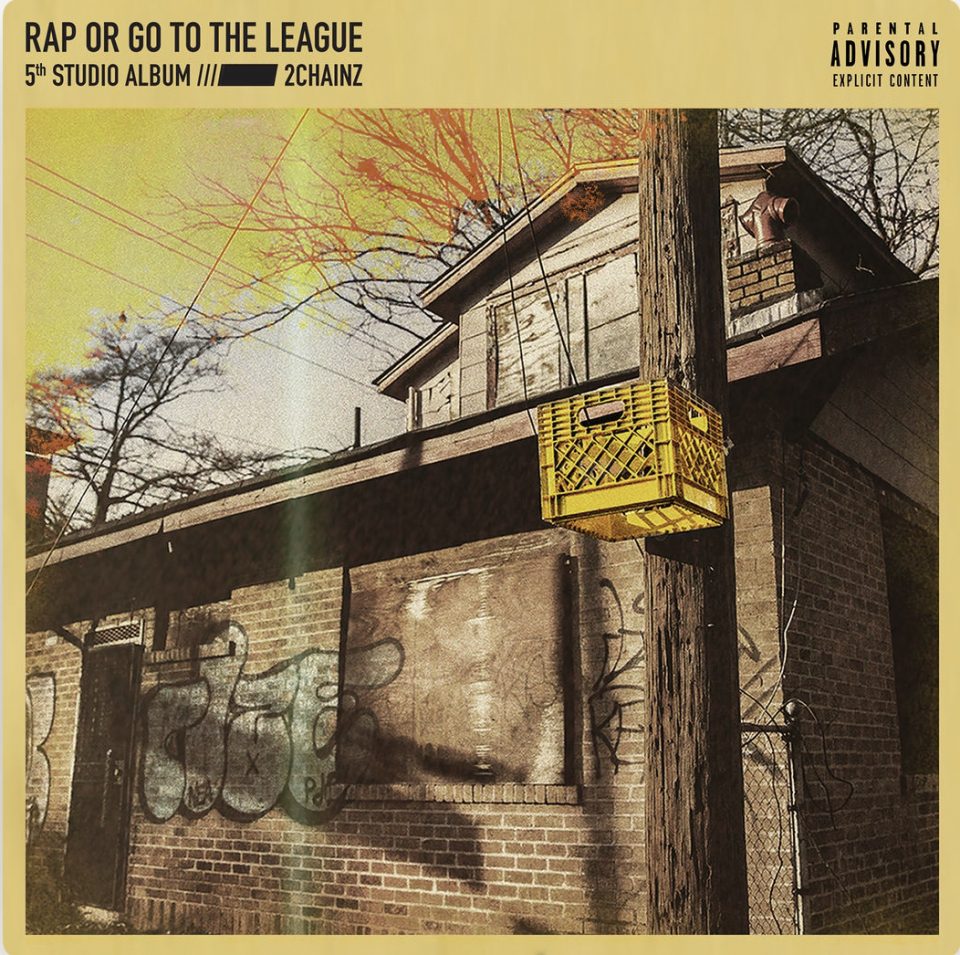 Admittedly, I'm a casual 2 Chainz listener. I know his history. I am aware of his clever rhymes and he is a great representative for the culture. However, when I listened to the first track "Forgiven (feat. Marsha Ambrosius)" on 2 Chainz's newest release Rap Or Go To The League, I felt something more. Chainz was bearing his soul to the world in a way I have never heard before. A big booty was not mentioned once in this song. I'm hearing a vulnerable man who is emotional about a friend who lost his son to violence. He talks him down, they pray. This is 2 Chainz:, under all of the opulence and bravado is a father who cares for his family and friends. "I don't know who need to hear this but if you doing something to make your parents have to bury you may want to slow down everything got a consequence whether good or bad," he raps.
Production credits on Rap Or Go To The League include 9th Wonder, DA Honorable C Note, wondaGURL and Pharell Williams. Kanye West and Jay Z show up in the credits as lyricists and composers throughout the project.
As much as I would like to say that 2 Chainz departs from his flashy ways based on the way he opens up the album, it would be false. On the DA Honorable C Note-produced "NCCA" 2 Chainz makes sure to remind us that he is still that dude. He raps, "I used to roll my weed in front the store then drive so fast I disrespect your car, I told em my dreams are caviar I'm playing with the clit like a guitar" on the same song he comments on the quality of life a college student may have with a scholarship but still have no money to live. This sentiment has bubbled up more with the recent injury of player Duke's Zion Williamson and the staggering amounts of money tickets go for when he is in the building.
Chainz raps, "Let me get this straight, If I drop 40 today, you don't care if I eat, you don't care if I ate."
Few have the skill to make music the way 2 Chainz does. He is comfortable and has mastered the language to his benefit. Rap Or Go To The League demonstrates this fact.
Socially conscious, Chainz is dope. But, we love 2 Chainz because of the way he balls and luckily for us he chose to make this music instead of going to the league.