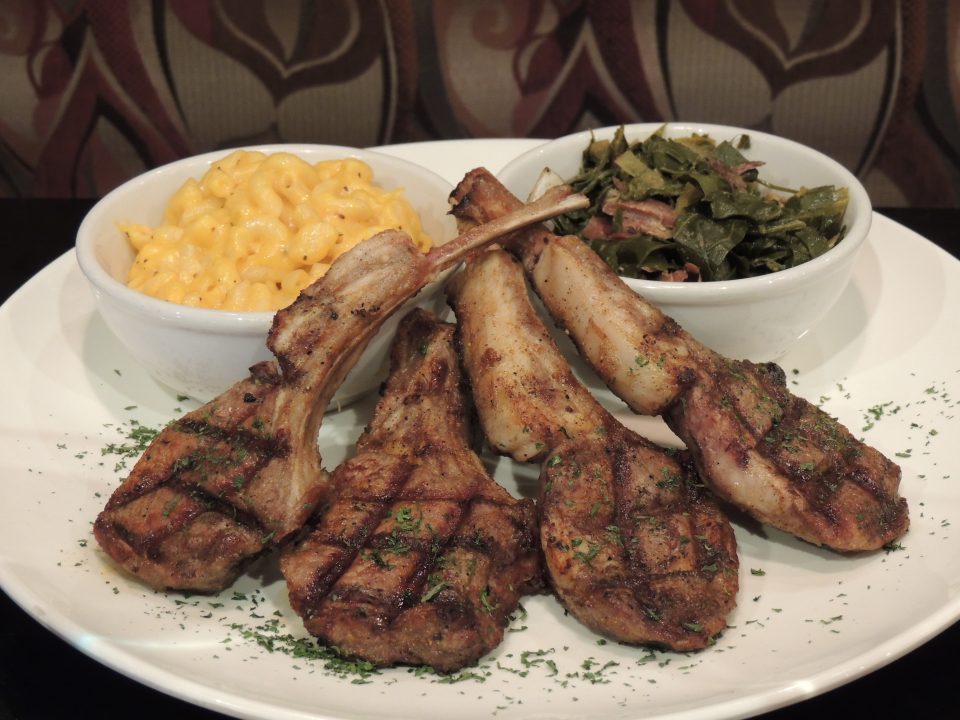 Demi's Restaurant and Bar is like your favorite song on a Friday, or the last slice of grandma's pie: it's what you didn't know you needed until you got it. With great food, live music and good people, Demi's offers a unique transformative experience that greets you at the door.
When you couple owner Donald McCoy's vision for a restaurant and bar, with executive chef Darnell Foster's talent and expertise, you get a winning combination for Detroit.
Rolling out recently caught up with McCoy and Foster to talk everything Demi's.
What distinguishes your restaurant from others?
Donald McCoy: It was important to have live music daily. It enhances our dining experience and distinguishes Demi's from other restaurants and bars in Detroit. Food and music bring people together and create a space for connections. We have our own niche, and we have a nice location that's easily accessible.
What type of entertainment does Demi's offer?
DM: We do jazz and R&B karaoke, which is more like "American Idol" here. On Tuesdays, we have our keyboardist, Yata Fari. On Wednesdays and Thursdays, we have our R&B and neo-soul after work wind downs with DJ Don Cruse and DJ Lisa Sol. Fridays and Saturdays, we feature live music with Stanley Johnson and Roger Tucker and the ¾ Step Band. Also, every first Saturday we do comedy shows.
Why is the menu so extensive?
Darnell Foster: We wanted to reach everyone through our food, not one specific group of people. Anyone can come and get anything they want, on or off the menu. Our lamb chops with our cabernet demi sauce is a must-have, but we've got everything from lobster burgers and fried catfish, to healthier options, like salads and wraps. We're not a mom and pop shop, but we're not high end either.
How long has food been a passion of yours?
DF: I started cooking with my mother and grandmother. We used to have a little café on the west side of Detroit. My brothers and I started cooking at the age of nine. We were so small we had to stand on crates in the kitchen. My uncle said, "I'm going to teach you something, and with it, you'll never be broke." My grandfather told me, "If you find something that you love to do, you'll never be broke; but if you're just chasing money, you'll never have any."
How important is it to be in the community?
DM: I was born in Detroit, and everything that I invested in was in the city. I also provide supportive jobs to people who experience barriers to employment because of homelessness or previous incarceration. I wouldn't be who I am today if someone hadn't given me a chance. I give back to Detroit and I'm passionate about it.
Demi's restaurant and bar is at 24201 W Seven Mile Rd., in Northwest Detroit.