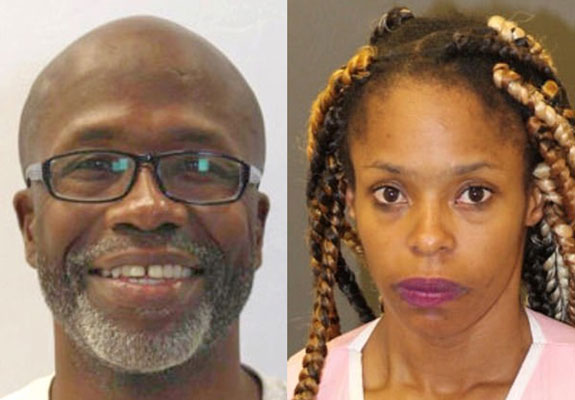 The death of a woman allegedly killed by a homeless couple with a baby has taken a dramatic and shocking turn. Police in Baltimore, Maryland have announced the arrest of Keith Smith, 52, and his daughter, Valeria Smith, 28, for the murder of his wife Jacquelyn Smith, 52, three months ago.
In December 2018, Jacquelyn Smith, 52, was sitting in the passenger seat of a car, while her husband drove and their daughter sat in the back seat. The family had just come back from a night of dancing at the local American Legion Hall. Kevin Smith claimed that on the way home his wife saw a woman who appeared to be homeless holding a baby and a sign that read, "Please help me feed my baby" and was moved to help. It was then that Smith claimed a man stabbed his wife in the chest in an attempted robbery.
The case sent shockwaves across the United States, and caused many people, including Oprah Winfrey, to state they would be wary of giving to the homeless. The case soon became high profile and a team of Baltimore detectives uncovered damning information during their investigation, which pointed to Kevin Smith. According to the Baltimore Sun, Smith's brother-in-law stated that police asked him about his sister's marriage and specifically about her husband. As the case progressed, something spooked Smith and his daughter, causing them to flee Baltimore.
On  Sunday, March 3, 2019, Police Commissioner Michael Harrison announced that Kevin Smith and his daughter Valeria Smith were arrested in Harlingen, Texas, near the Mexico border. Harrison stated during a press conference that the father and daughter were preparing to flee the United States into Mexico. The pair has now been charged with first-degree murder for the death of Jacquelyn Smith.
At this time police have not announced a motive for the murder, or any details on the relationship between the father and daughter. Harrison further stated during Sunday's press conference that the homeless couple and baby story "was not true and completely made up."