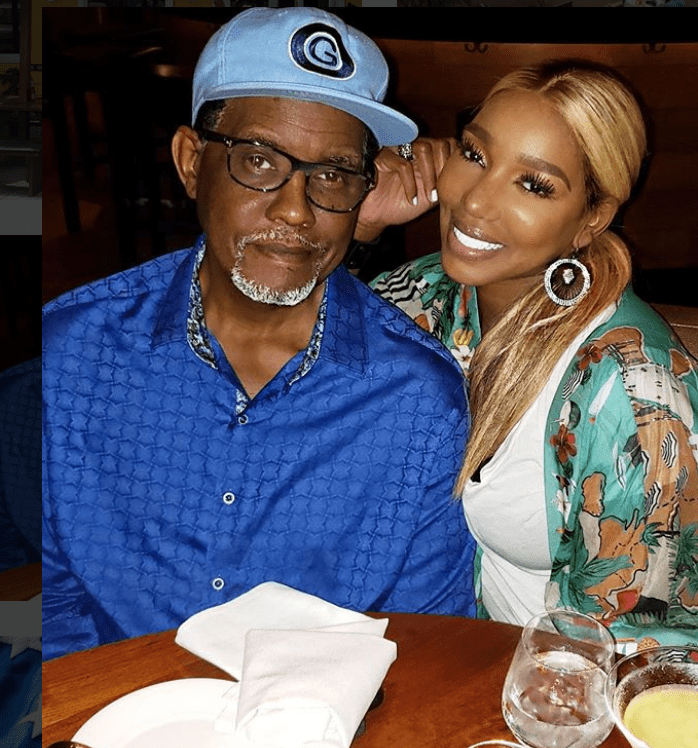 Based on the actions of longtime "Real Housewives of Atlanta" star NeNe Leakes immediately following the taping of the season 11 reunion show, things did not go well on the set.
Leakes, 51, unfollowed five of her seven castmates on Instagram, according to BET.com: full-time Housewives Kandi Burruss, Porsha Williams, Cynthia Bailey and Eva Marcille, as well as "Friend of the Housewives" Tanya Sam.
Interestingly enough, Leakes still follows longtime pal Marlo Hampton and newcomer Shamari DeVoe for reasons that have not been explained yet. But something went down and it must have been ugly.
Fans will have to wait for the airing of the three-part reunion show starting on Sunday, March 24, which Leakes teases on her social media platform.
"I'm in the house!" she authoritatively wrote in the Instagram post, replete with her black pumps, which were adorned with three gold watch bands. "Bring it….RHOA Reunion season 11 #OG #Threat #headbitchincharge #watchoutheels."
https://www.instagram.com/p/ButafINHtw5/?utm_source=ig_embed
"Housewives" creator and "Watch What Happens Live" host Andy Cohen, 50, corroborated the rumors that some sort of fracas popped off on the set during the reunion taping and that this could set the stage for some changes in the proceeding season.
"The whole table was reset for next season," Cohen tweeted in response to an inquisitive fan.
Leakes admittedly has had a horrid season as she continues to help her husband, Gregg Leakes, battle with stage 3 colon cancer. Leakes even sobbed during the February 10 episode when she spoke about Gregg Leakes, 64, during the RHOA trip to Tokyo.
"I get that he's overwhelmed and he's scared, but I am overwhelmed too," Leakes told Cynthia Bailey, 52, at the time. "It's a lot for me. I don't ever get emotional about stuff, but this is making me emotional. It really is. … I'm tired of trying to put on a face for everybody. Nobody is taking care of me."
Leakes also cried when she hosted her "Bye Wig" party, which she threw while her husband was in the hospital. Later that evening, she became angry with Burruss, 42, and Williams, 37, after they imprudently peeked in her closet during a visit to her home. A camera followed the Xscape singer and the "Dish Nation" co-host, inciting rage from the notoriously temperamental Leakes.
"No, I did not [overreact]," the Never Make the Same Mistake Twice author insisted during an appearance on "Watch What Happens Live With Andy Cohen" later on Sunday. "You don't have the right to go through my house to open my doors, my closets, my pantries — none of that. When you come to my house, you're not going to disrespect my home. They were not in the right."