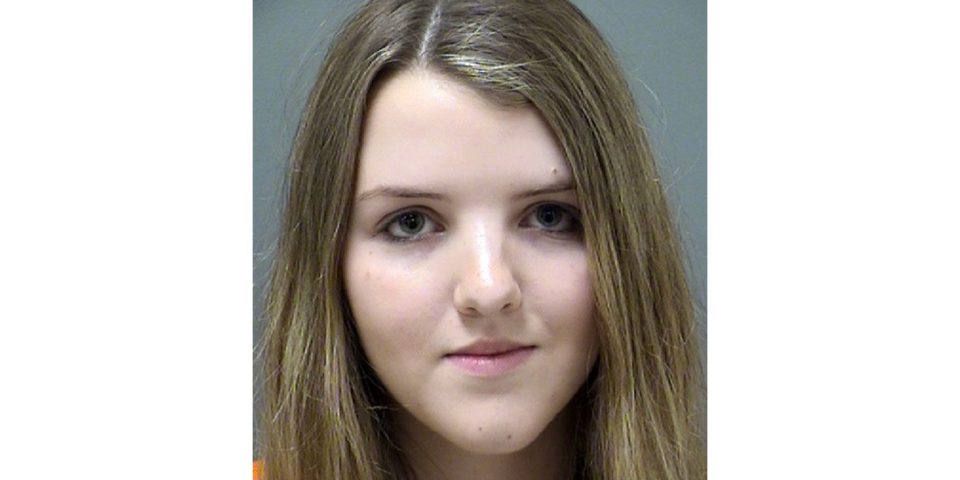 A Georgia woman reportedly will not serve a day in jail after killing three people, including a child.
Zoe Reardon, 18, killed Kaitlin Hunt, her 3-month-old daughter, Riley, and her family friend, Kathy Deming, 61, according to WSB.
After a plea deal, Reardon, who was 17 at the time of the crime, will only serve 36 months of probation and could regain her driver's license in a year.
In September 2017, Hunt, Deming and the child were crossing the street in downtown Woodstock, Georgia, when Reardon reportedly hit them while driving.
Investigators determined she was not speeding and that neither drugs nor alcohol was present in her system. However, prosecutors alleged that Reardon was "engaged in an act which distracted her from the safe operation of the vehicle." She reportedly sent a text message at 8:12 p.m. and the accident occurred at 8:15.
Reardon argued that she could not see the pedestrians while driving. Judge Alan Jordan had extreme mercy on the teen and decided against sentencing her to prison.
Reardon actually could serve less time than actor Jussie Smollett. The embattled "Empire" star faces 64 years in person after being indicted on 16 felony charges related to hate attack he allegedly planned. Smollett's alleged crime did not lead to death, but he could spend the rest of his life behind bars if convicted.
The weak sentence given to Reardon caused an uproar on social media.
Look out #Georgia! #ZoeReardon is back at the wheel of her #Jeep and texting all her friends. Be on the lookout for #murderer #ZoeReardon

— Votegate (@votegate) March 12, 2019
How can you kill 3 people behind the wheel of a car and then get your license after a year? #ZoeReardon

— BRANDON BLACK ✊🏾(Comedian) (@MRBRANDONBLACK) March 12, 2019
What has happened to our justice system? Zoe Reardon shouldn't be punished bc she has HER life ahead of her after she stole three lives recklessly??? Imprison the judge!

— GrannyScopp (@GrannyScopp) March 12, 2019
If an illegal Immigrant had done what Zoe Reardon did, Fox News and the president would have declared war on all brown people.

— AffirmativePodcast (@AffirmativeMur1) March 12, 2019
I don't know how America can lecture the rest of the world about human rights and justice. When you hear time and time again about people like zoe reardon

— Charlene (@CK1london) March 12, 2019