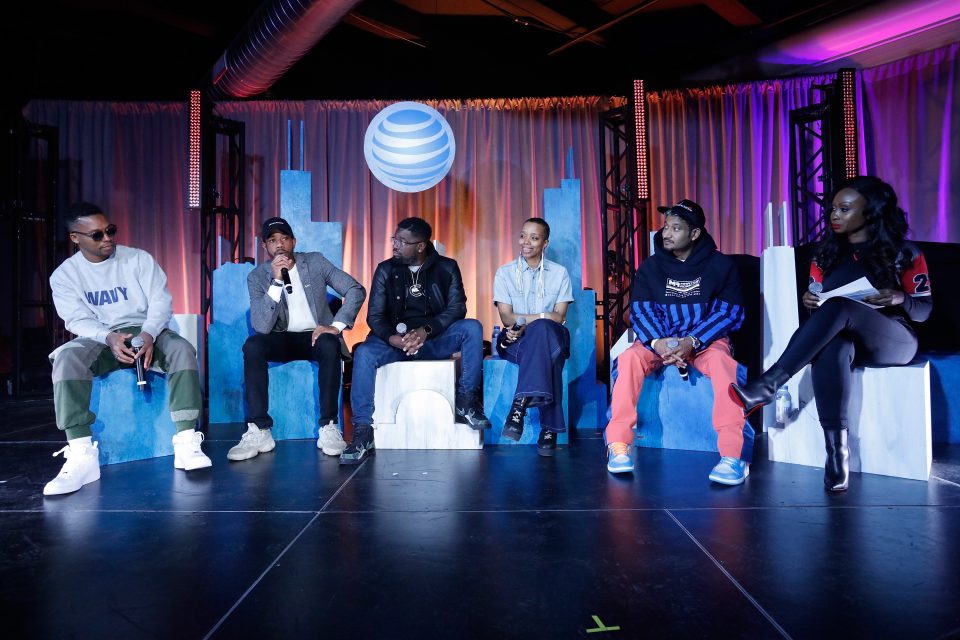 On March 12, 2019, AT&T touched down in Chicago to celebrate 312 Day (named for the city's area code) at the Revel Fulton Market on the West Side of Chicago. The venue was packed with more than one 1,000 people celebrating all things Chicago.
The night was hosted by radio personality Kendra G of WGCI 107.5. She also moderated a roundtable conversation about culture with a group of notable Chicagoans. Streetwear and sneaker designer Don C, co-founder of Social Works Justin Cunningham, actor and comedian Lil Rel and rapper Lupe Fiasco were the panelists. At the end of the discussion, Fiasco reminded everyone that unity is the answer that Chicago needs to move forward as he asked the crowd to be silent and put one finger in the air to show solidarity.
The evening continued with performances by platinum-performing artist Dreezy, Vic Mensa and Fiacso. Steve Stoute, the founder of UnitedMasters and the music executive who helped to launch the careers of Will Smith and Nas, was also in the building.
Rolling out spoke with Stoute and he explained his involvement with 312 Day. "We are coming together and doing something that's bringing communities together as we celebrate the culture. We did 212 Day, we have 404 coming up, we are going to Houston, 713. This is what I do. All I do is try to come up with advertising ideas that involve us. Who else is supposed to do this? Who else's job is this but ours? This is why I'm here," said Stoute.
Take a look at a few pictures from this amazing event below.