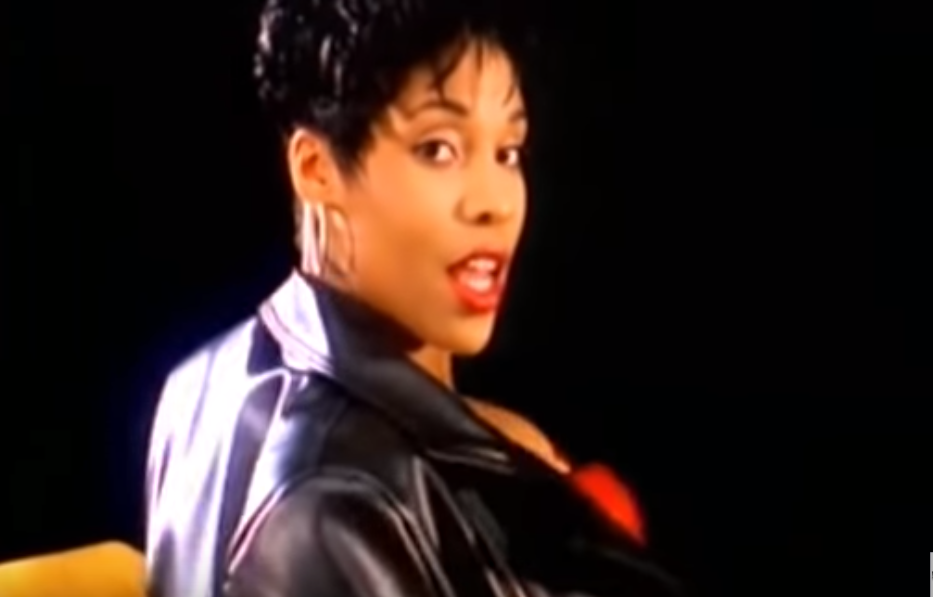 Who knew that back in the day seductive siren and singer Adina Howard once stole songstress Brandy's boyfriend?
According to the most recent episode of TV One's "Unsung," Howard — the famous femme fatale who is best known for the sizzling single "Freak Like Me" from her debut album Do You Wanna Ride? — snatched up Brandy's boyfriend at the time, Wanya Morris, who was the lead singer for the 1990s hit group Boyz II Men.
"As Adina began working on her second album, she found other ways to get in trouble, thanks to a liaison with Wanya of Boyz II Men, who at the time was dating Adina's platinum-selling labelmate, Brandy," is what is said in the episode.
Producer Billy Moss confirmed Howard's man-snatching ways.
"Wanya met Adina and it's on and poppin'," Moss testifies. "When you meet Adina it's on and poppin'."
That episode in Howard's life ignited a full-scale beef between Brandy and Howard over Morris. Unfortunately, the conflict caught the attention of the songstresses' label boss, Sylvia Rhone.
Howard was allegedly encouraged to focus on her music — not Morris.
Moss said the beef eventually caught the attention of radio host-turned-daytime talk show star Wendy Williams, and she got involved. "Wendy Williams caught wind of it and called Adina. And Adina opened up like she normally would, except she had some choice words in there for Sylvia and for Brandy. That pissed Sylvia off She was on fire."
Comedian Joe Torrey, a friend of Howard's, remembers that time well.
"You can be a boss on your record, but don't be a boss to the boss that makes you records or pays you to make your record," he said.
As a result of the blatant insubordination, Howard said she was given the boot from the label. "I said something very inappropriate about the head of the label. And she pulled up the emergency brake and shut everything down."
Howard also touched upon being blacklisted in the industry during a radio interview back in 2013. She confirmed it was her comments against Rhone that put a stain on her music career. However, Howard said she decided to leave the industry altogether because she had become weary of being taken advantage of and not properly compensated for her skill set.
Very few people were aware of the beef and the fact that the episode could stay submerged for over a quarter century. Howard showed love to TV One for airing her story. She did not mention the Brandy beef back in the day, but she did not deny that she stole her man, either.
Neither Brandy or Morris has responded to the story as of yet.
https://www.instagram.com/p/Bu5mdXqnrD-/?utm_source=ig_embed
Here is the part of Howard's "Unsung" episode, which originally aired Sunday, March 10, that discusses Howard snatching up Morris from Brandy.  In case you missed it the first time, the episode will air again at 9 a.m. Saturday, March 16. To learn more about the show, visit tvone.tv.