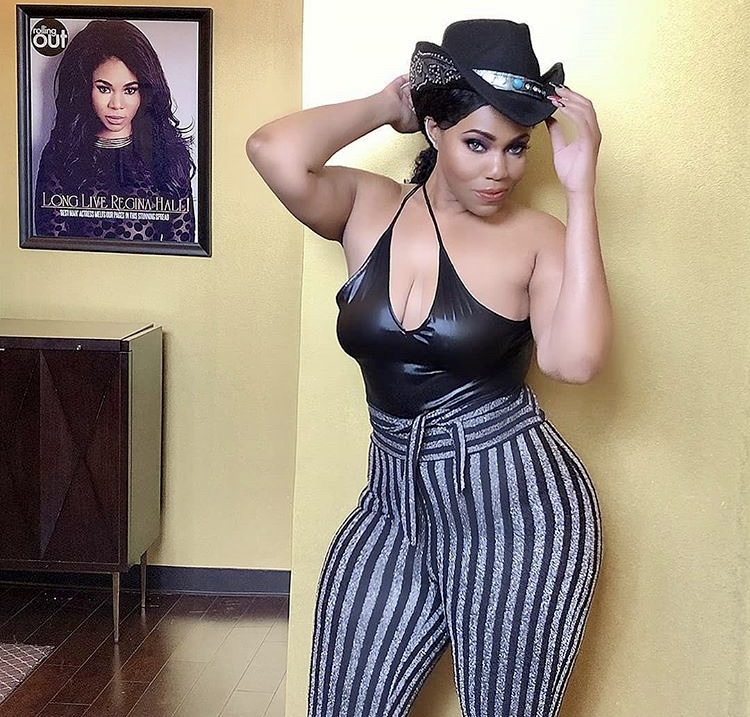 Name: Miss Storm
Industry: Music
City: Warren, Ohio
Genre: Hip-hop and R&B
Favorite artist(s): Mali Music and Tweet
Describe who Miss Storm is in three words. 
Dope, real and trill.
When did you know you wanted to make music?
Honestly, ever since I was about five or six years old. My mother used to tell me I used to be in pampers dancing to Madonna, Michael Jackson and James Brown. It's just something that is hereditary. My mother sings and my father sings. I … come from a [musical] family.
Anyone in the industry you've worked with who helped take you to the next level?
I've worked with a lot of mainstream artists. My first mentor was, Mixmaster Ice of the legendary hip-hop group, UTFO. One of the first people I've ever had the privilege of working with in the industry was Kirk Franklin and The Family. I toured with them briefly. I've also worked with artists like Angie Stone, Crissy Collins, Crime Mob, artists from Bad Boy Records and Motown Records. The list goes on. I'm a songwriter as well; so I've written a lot of songs for people.
Did you have any setbacks? If so, how did you overcome them in your music career?
Well, my whole life has been a journey. I got pregnant early on in life, and it ultimately put a halt to my music career. Now, I get to tell my story about all the trials and tribulations that I've persevered through. Each lesson has made me the artist that I am today; so I'm thankful.
I want to tell every artist out there, that anytime you are going through something, write about it. It makes the best songs.
Have you always been an artist? What else have you done in the music industry?
Well, I'm also a publisher. I get music placed in shows, reality shows, commercials, films, video games, you name it. It's pretty awesome. It's also a great outlet for producers, artists and writers who don't have a platform, or shy away from the limelight. That was me for the longest time and I was still able to get my music out to the world.
People were still snapping their fingers to my music, riding the elevator to my music, playing video games to my music, but they didn't know who I was. I've been doing publishing for awhile and I thank music supervisor from Mac A Million Dollar Musick, Charlie Mac. He found me on Reverb Nation and showed me the publishing side of the business which is the most lucrative side.
Tell us about your newest single, "Lifetime." What was the inspiration for it?
I actually wrote that song for someone else. Both Taylor Swift and Demi Lovato were looking at the song, [as were] other mainstream singers; but they didn't pick up the song. I felt the song was such a great vibe and energy about love, so I decided to sing it myself.