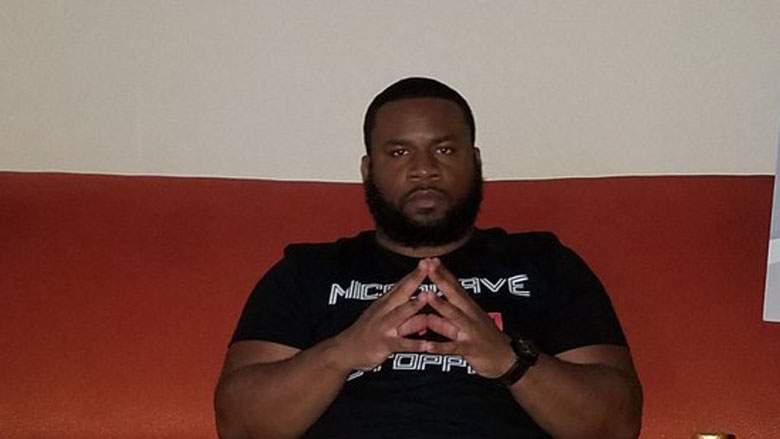 Renowned and beloved battle rapper Tech 9 has reportedly died. The Philadelphia legend was 33 years old.
Tech-9, who was born Akeem Mickens, reportedly died Monday morning, according to Newsweek and The Source magazine, and the news has sent shockwaves throughout the industry.
The angst and sorrow are amplified because it was so sudden and unexpected. Fellow battle rapper Buttah From The Block was confounded and shellshocked as he confirmed the news in a message on Facebook. Buttah relayed to XXL magazine that his people do not know at this time what the circumstances are that led to his untimely death.
"We are praying that it was natural causes. He had no signs of harm done to his body," he told the publication.
Buttah also conveyed on Facebook the depth of his pain on the death of his friend:
"Aw, man, it hurts me to be saying this right now and After speaking to your dad this is even harder to process," he wrote in a Facebook status with a photo of Tech 9. "PHILADELPHIA AND THE BATTLE RAP CULTURE ALL TOOK A LOSS WITH THIS ONE. HE WAS A PIONEER, GENTLEMAN, GREAT FATHER ENTREPRENEUR, ENTHUSIAST AND PHILANTHROPIST. With Deep Hurt And sorrow i say we will miss u and love u bro. Tell Spittage We gon hold it down bro."
Tech 9 is not associated with Strange Music founder Tech N9ne. This Tech-9 was a well-known battle rapper and pioneer who gained underground renown for his uncanny skillful rap battles, in which he faced big names like T-Rex and Arsenal, according to XXL. Even though Tech never crossed over into radio hip-hop, his impact was profound. He attained the respect and admiration of some of the biggest names in hip-hop today, such as Kendrick Lamar, Lupe Fiasco and Lloyd Banks.
Those hip-hop heavyweights and others offered their condolences to Tech-9's family and friends.
THEY SAY MY FACE DONT LOOK THE SAME WITH THE STOCK-

Condolences to the family of the late great Tech9 of philly. Rest well.

— Kendrick Lamar (@kendricklamar) March 25, 2019
"Rip Tech 9 … one of the most entertaining battle rappers. Condolences to his family and friends. May God have mercy on his soul," Lupe Fiasco tweeted.
https://www.youtube.com/watch?time_continue=7&v=qHmuqTe0hTo
https://twitter.com/Lloydbanks/status/1110124369781669888?ref_src=twsrc%5Etfw%7Ctwcamp%5Etweetembed%7Ctwterm%5E1110124369781669888&ref_url=https%3A%2F%2Fwww.vibe.com%2F2019%2F03%2Fkendrick-lamar-lupe-fiasco-and-more-mourn-battle-rapper-tech-9
Rest In Peace Tech 9 one of the funniest and illest battle rappers I've seen

— Denzel Curry (@denzelcurry) March 25, 2019
Nah not tech 9. Nope nope nope.

— IG: Mickey.Factz (@MickeyFactz) March 25, 2019
Not tech 9 …. please !!!! Somebody tell me something good 🙏🏾

— King Los (@iamKingLos) March 25, 2019
— SUCKER FREE BOSS (@NUJERZEYTWORK) March 25, 2019