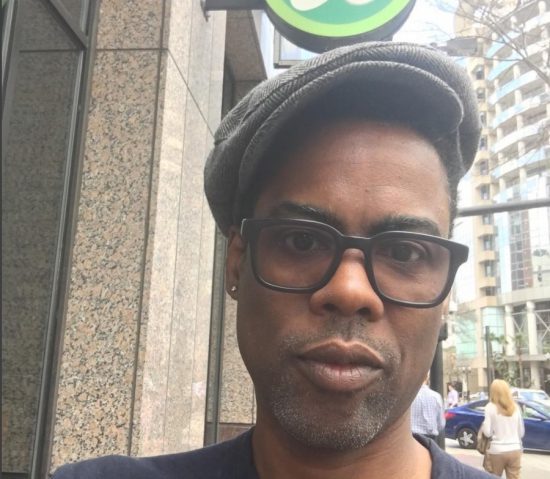 Most of the celebrities at the NAACP Image Awards stayed away from commenting about Jussie Smollett and his recent headline woes. But halfway through the show, Chris Rock took it upon himself to address the elephant in the room.
The legendary stand-up comedian told the audience that producers of the awards show told him, "No Jussie Smollett jokes."
However, Rock decided to test out a few new jokes at Smollett's expense.
"What a waste of light skin, you know?" Rock said, causing some in the crowd to laugh and others to moan in shock. "You know what I could do with that light skin? That curly hair? My career would be outta here. Runnin' Hollywood!"
Rock then asked the crowd, "What the hell was he thinking?"
The comedian then gave Smollett a name change by saying, "No more 'Jussie.' You're Jessie from now on," he said. "That 'u' is respect. You ain't getting no respect from me."
Moments later, Yara Shahidi walked on stage with the cast of "Black-ish" after they won the award for Best Comedy Series.
Shahidi told the audience, "I stand with Jussie."
According to the Chicago Tribune, Smollett struck a deferred deal with prosecutors where he forfeited the $10K bond in exchange for all 16 counts of disorderly conduct being dropped.
Smollett initially faced 64 years in prison after prosecutors claimed that he lied about an attack he reported as a hate crime. He had told police he was assaulted at 2 a.m. by two men who shouted homophobic and racist slurs at him and put a noose around his neck.
The indictment read: "Jussie Smollett knew that at the time of this transmission there was no reasonable ground for believing that such an offense had been committed."
Smollett maintained his innocence throughout the process and lost work due to the case. His role was cut from the final three episodes of "Empire's" new season.