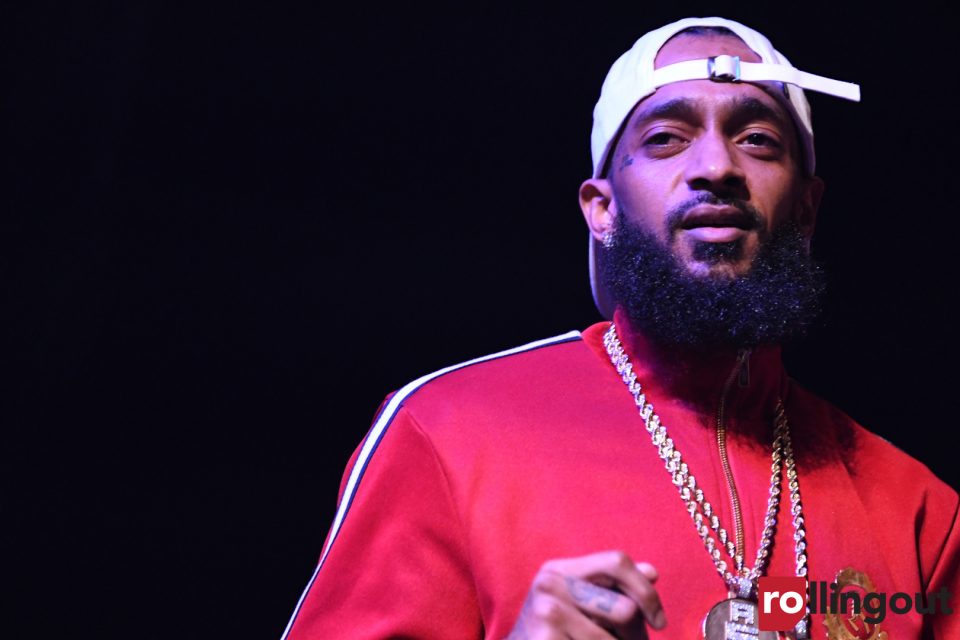 Rapper and entrepreneur Nipsey Hussle worked hard to eradicate violence in his own community. Sadly, it was violence that ultimately claimed his life in front of his own store.
The philanthropic and civic-minded Hussle, who set up businesses and community-based programs to empower his Crenshaw neighborhood in Los Angeles, apparently knew that his life was in danger in the days leading up to his murder. His camp reportedly instructed the people working with him to take extra precautions to ensure his safety, TMZ reports.
Moreover, Nipsey was cut down on the eve of his scheduled meeting with the Los Angeles Police Department that was designed to discuss ways to reduce gang violence in that part of the city.
Last Thursday, Nipsey, 33, hired no less than 10 police officers to provide security while he filmed a music video for a song he collaborated on with Grammy- and Oscar-winning singer John Legend and DJ Khaled titled "Higher," which will appear on Khaled's upcoming album.
Of course, just days later, Nispey was fatally shot in the parking lot outside the clothing store he owned on the corner of Crenshaw Boulevard and Slauson Street in South Los Angeles.
Legend was shaken to his very core by the shocking news:
RIP Nipsey. I just spent Thursday with him filming a video for a beautiful new song we created with Khaled. We filmed in Inglewood, close to where he grew up. He was so gifted, so proud of his home, so invested in his community. Utterly stunned that he's gone so soon.

— John Legend (@johnlegend) April 1, 2019
Legend, 40, and Hussle filmed the video atop a parking garage in neighboring Inglewood where access to the rapper was extremely tight. Sources told TMZ that Nipsey's people wanted the entire structure shut down for the video shoot but that only the top two floors were booked.
Even then, the sources conveyed the fact that Nipsey was afraid someone would sneak up on the set "and kill him," the entertainment publication states.
Below, the video director, Eif Rivera, greeted a relaxed Hussle in one of the last photos taken of him alive. Rivera also articulated his horror in the aftermath of Hussle's death in the caption below the photo.
According to the Los Angeles Times, law enforcement was able to review footage from nearby surveillance cameras and make out enough of Hussle's murder as it was being committed that they now have a suspect, identified as Eric Holder, in the case.
Police have issued an all-points bulletin to detain Holder, who was last seen fleeing the crime scene in a white, four-door 2016 Chevy Cruze with California license plate 7RJD742. The Times reported that the LAPD is certain that Holder is the man who pulled the trigger that ended Nipsey Hussle's life.