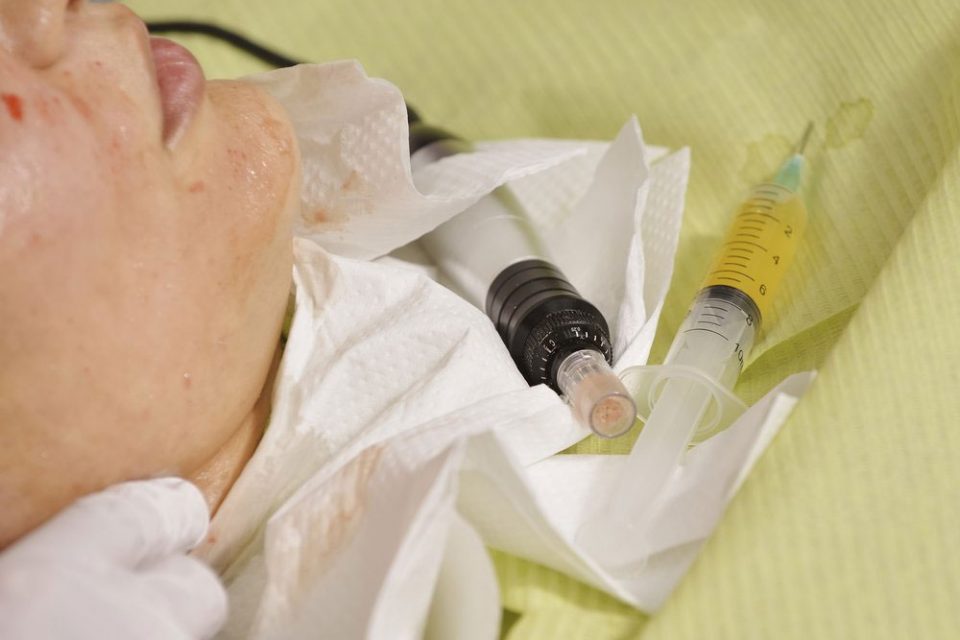 The quest for a youthful appearance has led to at least two known HIV infections at a spa located in Albuquerque, New Mexico. The clients of the VIP SPA both contracted the same strain of HIV after undergoing a 'Vampire Facial', made popular by reality star Kim Kardashian.
The procedure entails drawing blood from a patient and then injecting the plasma back into the patient's facial area. In 2013, reality star Kim Kardashian posted a picture of herself after the procedure and it became popular among many women.
On September 7, 2018, state health officials ordered the VIP Spa closed after finding serious health violations. The New Mexico Regulation and Licensing Department, Barbers and Cosmetologists Board identified practices that could potentially spread blood-borne infections, such as HIV, hepatitis B, and hepatitis C to clients. The two clients that were infected had procedures between May 2018 and September 2018.
The New Mexico Department of Health has now issued an alert over the infections. A press release reads in part "While over 100 VIP Spa clients have already been tested, NMDOH is reaching out to ensure that testing and counseling services are available for individuals who received injection-related services at the VIP Spa. Testing is important for everyone as there are effective treatments for HIV and many hepatitis infections."
The New Mexico Department of Health (NMDOH) is now offering free and confidential laboratory testing and counseling services for clients of the VIP Spa.