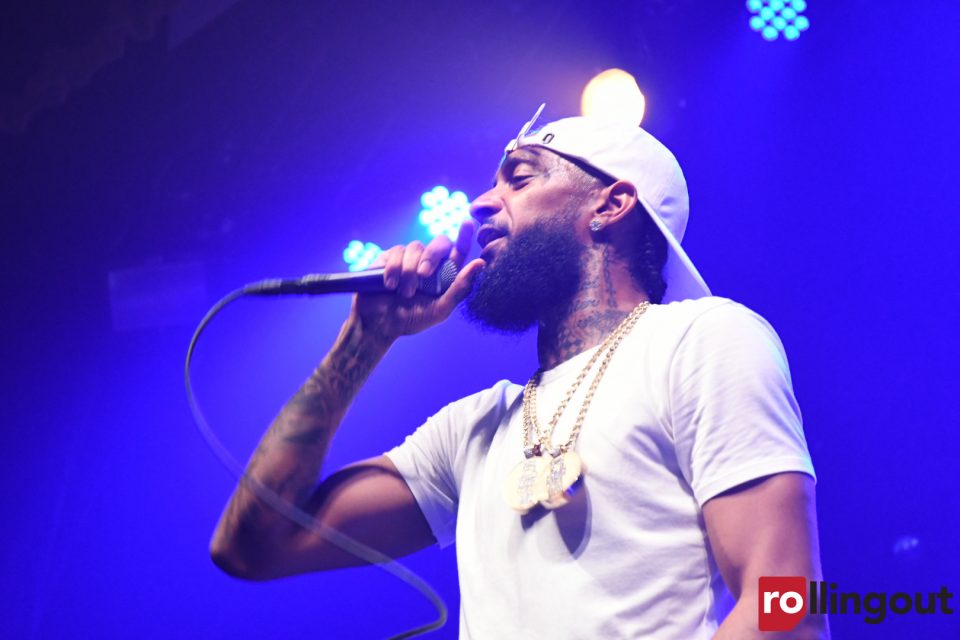 Nipsey Hussle's sister's petition for emergency guardianship of his daughter has been denied. On May 1, a judge ruled against granting Samantha Smith, Nipsey's younger sister, guardianship of Emani Asghedom.
According to documents obtained by The Blast, a judge ruled that "No urgency demonstrated for granting this relief prior to hearing on May 14." The judge also ruled that Emani's mother, Tanisha, must be given notice of the hearing.
Smith said she believed that Emani's biological mother was not in a position to properly care for the child, according to a source who spoke to TMZ. Before Nipsey's untimely death, Smith helped to care for Emani and wanted the child to continue to have a healthy and stable lifestyle.
Nipsey has another child, 2-year-old Kross, with actress Lauren London. London will continue to serve as the legal guardian of Kross.
On March 31, 2019, Nipsey was shot and killed while at his Marathon Clothing store in the Crenshaw community of Los Angeles. Thousands turned out on April 11 to pay their respects to the slain rapper during his memorial service at the Staples Center.