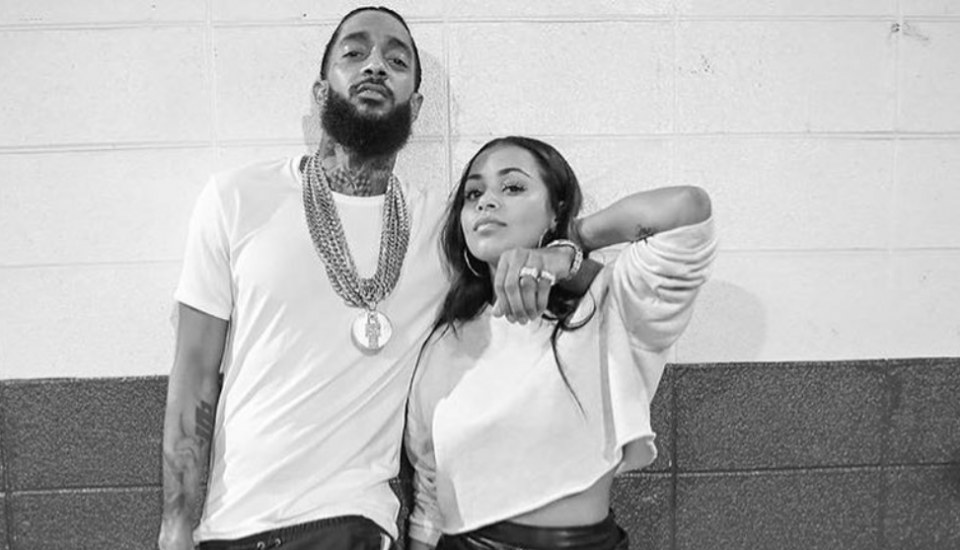 On Easter weekend, actress Lauren London shared her feelings for her beloved boyfriend Nipsey Hussle, who was killed on March 31, 2019.
The star of the classic film ATL made a brief return to social media with a message for Hussle on Instagram. She shared a photo of the two being interviewed together on the red carpet of the 2019 Grammy Awards in February.
She simply captioned the photo: "Missing you."
London has mostly been absent from social media, understandably, since Hussle's passing in front of The Marathon Clothing store that he owned in South Los Angeles.
Before that, London paid homage to Hussle on April 11 — the day of the memorial at the Staples Center in L.A. and mass procession through the Hyde Park neighborhood. On that day, London unveiled her new tattoo of Hussle's face on her arm.
London initially broke her silence on Hussle's death on April 2. In that IG post, she shared intimate and private photos of the entire family and captioned them:
"I am completely lost
I've lost my best friend
My sanctuary
My protector
My soul….
I'm lost without you
We are lost without you babe
I have no words"
In an interview with People magazine earlier this month, London said, "I'm going to keep my head high and always represent for my king to the fullest. He loved his kids. He was a family man. His family came first."
Hussle was murdered execution-style in the parking lot of his store on the corner of Crenshaw Boulevard and Slauson Avenue. Reputed gang member Eric Holder has been charged for his murder and the attempted murder of the two friends who were with Nipsey. Holder has been sequestered in solitary confinement out of fear for his safety.
Hussle and London were a couple for five years and had one child, Kross Asghedom, 2. Hussle was also a father to Emani Asghedom from another relationship.