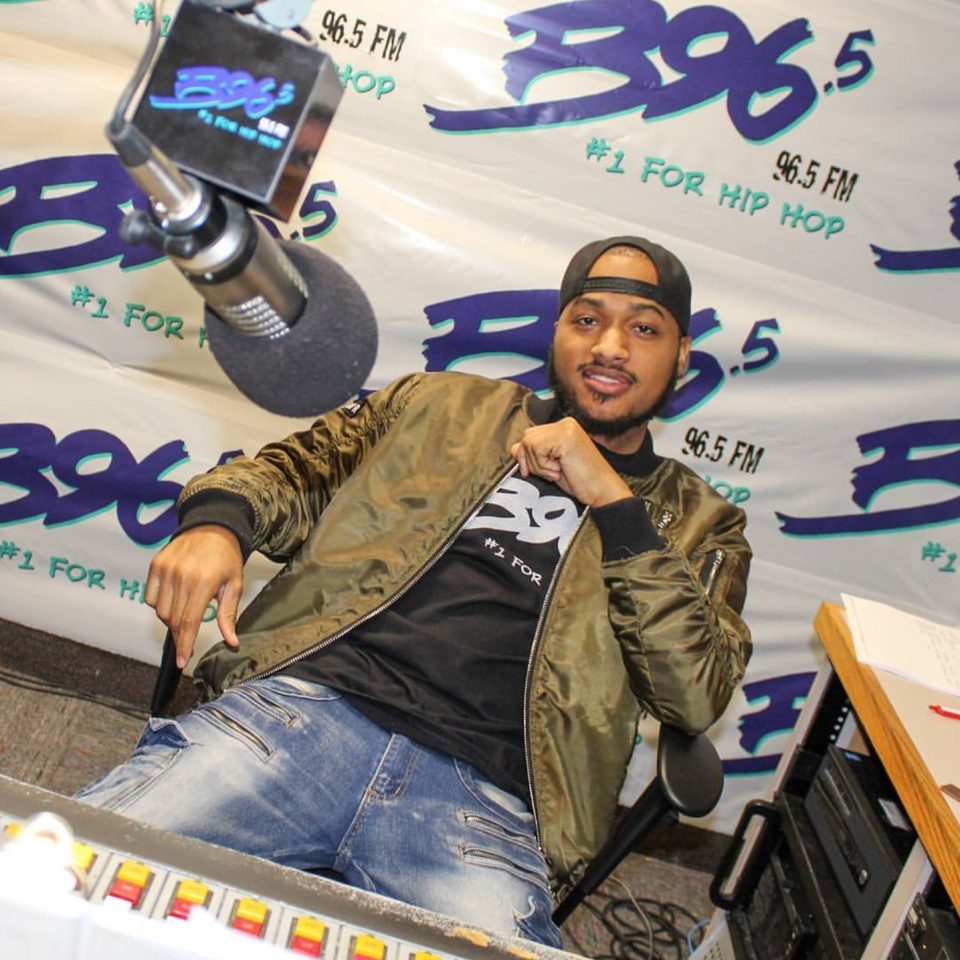 DJ MeechyMeech
Name: Mitchell Conley
Hometown: Louisville, Kentucky
Current city: Miami
Genre: Hip-Hop
Venue(s): Gig based
Social:  Instagram – @DJMeechyMeech
Kentucky native Mitchell "DJ MeechyMeech" Conley is well-known on social media for his viral voice-over sports-related videos.  He made a viral parody video back in 2017 doing the voice-over as the referee of the Manny Pacquiao and Connor McGregor boxing match, and ever since his social media pages have more than doubled in followers.
Before his viral fame, he began his career began in 2014 in Louisville, Kentucky, as a DJ at Cole's Place and as a DJ on 96.5 WGZB FM. He has since moved from his longtime home in Louisville to Miami, Florida, to start a new chapter in his DJ career.
Rolling out caught up with DJ MeechyMeech to speak with him about his career in the music industry.
How did you come up with your DJ name?
In 2005, back in the Myspace days, I went by Meechy as a nickname and username online. When I got into deejaying, I went by DJ Meechy, but there were already a few DJ Meechys listed. Someone told me that DJ names are given, they aren't chosen, and as it happens, I was deejaying at a birthday party when mine was chosen. A guest at the party came up to me in the middle of my set and said, "OK, DJ Meechy Meech!" Of course, the name stuck.
How do you define your DJ style?
My style is mostly freestyle. I don't prepare a set. I deejay, and I scratch. I mix the old school, new school and everything in between.
What or who were your industry influences?
DJ Jazzy Jeff
DJ Cash Money
DJ Scratch
What new music are you playing right now?
"Big Ole Freak" by Megan Thee Stallion
"Old Town Road" by Lil Nas X
"Twerk" by City Girls
What's your process for selecting music to play during your set?
I start off with (depending on the party or club's demographics) the top hottest five popular music selections. After that, I read my crowd to get a feel of what songs to play next.
What is one of your favorite albums to play when you aren't deejaying?
It's Dark and Hell is Hot by DMX
What three skillsets do you feel are critical for any professional DJ?
Ability to pick great songs, technique, creativity.
In what location(s) are you currently spinning?
I moved to Florida a few months ago from Kentucky so I don't have a club home yet, but recently I spun at Club Cameo in Miami. Coming up, I'll be spinning at Club Shh in Miami.
What song would you recommend for exercising?
"Turn Down for What" by Lil Jon and DJ Snake
What song would you recommend to start your day?
"Drip Too Hard" by Gunna and Lil Baby
What song would you recommend for a house party?
"This Is How We Do It" by Montell Jordan
What is the best way to move the crowd?
You have to interact with the crowd as opposed to just playing music.