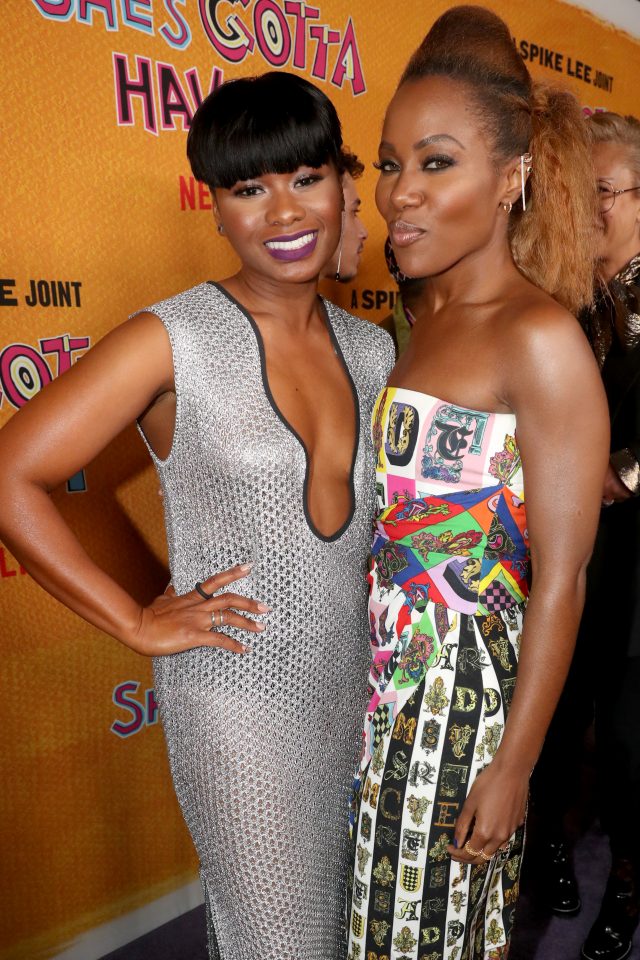 Outside of Nola Darling (played by actress DeWanda Wise), one of the most compelling characters from season one of Netflix series, "She's Gotta Have It," is Shemekka Epps, —played by actress Chyna Layne. Everyone's favorite around the way girl is back in season two and, hopefully, still making the questionable choices that made the character so relatable to begin with.
"She's authentically Brooklyn, and what you see and what we put into Shemekka, that's the realness," Layne explained to rolling out in an exclusive interview from the Alamo Drafthouse Brooklyn.
Without giving away too much of a spoiler from season one, Shemekka, an exotic dancer, opts to get butt injections. Her actions have a comical outcome that follows her throughout the series. Unfortunately, in real life, women have died as a result of these injections and in the quest of attaining a higher standard of beauty.
"Women are doing these illegal injections and altering their bodies, but they're not talking about it and she was straight up about it and at least she was bold enough to do it," Layne said.
There is a lesson to be learned from Layne's character of Shemekka.
"Educate yourself fully on what you're doing and communicate to others," she suggests.
And what can we expect from season two? "A lot of fun, a lot of realness, a lot of relationships blossoming, a lot of answers to a lot of the questions that people had from season one about many of the characters and their journeys," Layne said.
The series was created and directed by Spike Lee, who also served as executive producer alongside his wife Tonya Lewis Lee. It reimagines Lee's 1986 film with the same name in a present-day gentrifying Brooklyn and is available now on Netflix. Click through to the next page for the complete video interview with actress Chyna Layne.