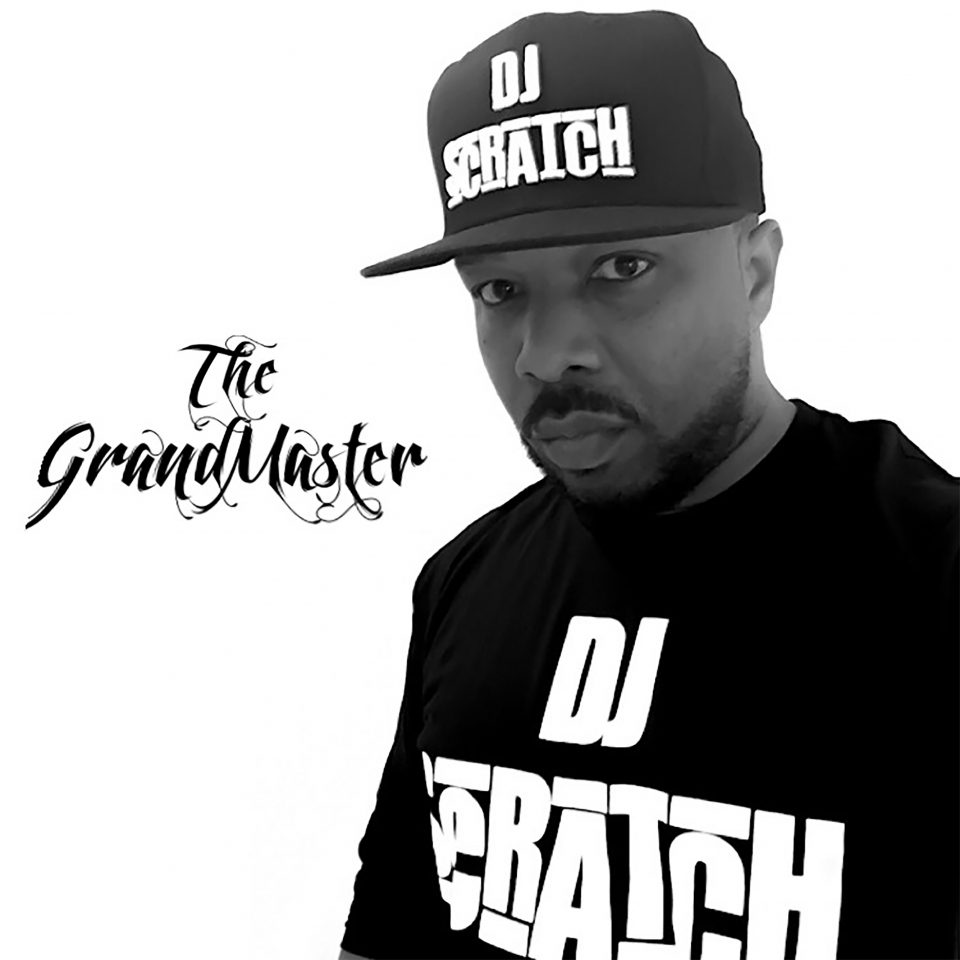 DJ Scratch
Name: George Spivey
City: Brooklyn, New York
Style: Open Format
Rolling out's Master DJ series spotlights DJs recognized in their respective cities for making an impact in their communities. Brooklyn-raised DJ Scratch has created fame and a lane for himself by using every body part to touch the turntables.
Rolling out recently caught up with DJ Scratch to learn more about his style and process for selecting a song to play during his sets.
What new music are you playing now?
H.E.R. and Pete Rock
What's your process for selecting a song to play during your sets or at a gig?
I read the room to look and see what kind of crowd it is.

How do you create the perfect music experience?
[I] touch the people in the crowd's childhood. [I] take them down memory lane.
How do you utilize technology in your daily business?
My social media pages have been the greatest blessing because you can talk directly to the people who've supported [you] your entire career.
List three DJs you admire who made an influence on the DJ culture. 
Grandmaster Flash because he's the creator of turntablism. Jam Master Jay because he's the greatest concert DJ of all time. DJ Jazzy Jeff because he's the most influential DJ of all time.
Who are your three favorite producers of music? 
Marley Marl because he was the first to sample, DJ Premier because he's the most consistent and Nile Rogers because he's the G.O.A.T.
Name one musical experience that changed your life?
Listening to James Brown's In The Jungle Groove album because "Funky Drummer" did it for me.
Name five musicians who you believe changed the world.
Nile Rogers, Prince, Quincy Jones, Issac Hayes and David Porter.
Which three DJs do you think made the biggest influence on music and DJ culture? Why these three?
Grandmaster Flash because he's the creator. Jazzy Jeff because he changed the game forever and DJ Q-Bert because he's the king of scratching. [In] the last 20 years, people scratch the way they do because of him directly or indirectly.
Favorite artist you like to play or mix?
The most overplayed song by DJs and on the radio?
Sadly, songs don't get overplayed anymore because the music only lasts a few weeks. Music is too disposable these days.
What are two of your favorite albums to listen to when you're not in the booth?
Jay-Z's album Reasonable Doubt and Ice Cube's AmeriKKKa's Most Wanted.
What three skills do you feel are critical for any professional DJ?
Mixing, reading the crowd and don't play requests.
The best way to move a crowd is …
Talking to them. And that odd track that I throw on to catch the crowd off guard is "CoCo" by O.T. Genasis.