Drug dealers who keep attack dogs make up some of the most well-known stereotypes in popular culture. But police in Alabama were faced with a most unusual situation after a raid on a suspected drug den uncovered what is being called an attack squirrel hooked on meth.
It all occurred in Limestone County, Alabama when sheriff's deputies responded to a tip that a man named Mickey Paulk was keeping the squirrel in a cage. Police further stated to FOX 8 Cleveland that the tipster was feeding the forest creature methamphetamine to keep it aggressive as a means of protection. When a search warrant was executed on the residence, police did find the caged squirrel along with methamphetamine, drug paraphernalia, body armor, and ammunition.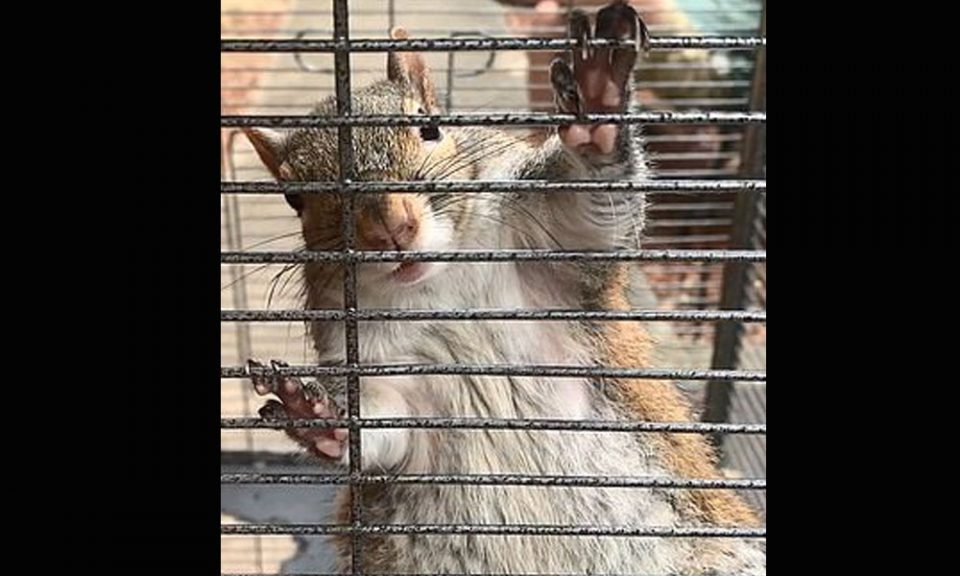 Police also arrested a man identified as  Ronnie Reynolds, 37,  who was there during the raid. He was not the homeowner, but was charged with possession of a controlled substance, possession of drug paraphernalia, and loitering at a known drug house. Reynolds does not seem to have a connection to the squirrel and was released on $4,000 bail.
When police were confronted with the squirrel, they contacted the Alabama Game and Fish Division of the Department of Conservation. An official at that agency told the officers that it was illegal to keep a pet squirrel and that they should release it back into the wild.
According to FOX 8, police did not test the squirrel for the presence of methamphetamine and heeded the instructions of the game wardens and let the animal go free. The whereabouts of the alleged methhead squirrel are unknown and there is no word from the police if it should be considered a danger to the public. The squirrel's alleged owner, Mickey Paulk, is at large and wanted by police on numerous charges. It is unknown if he has access to more squirrels or meth at this time.
The Limestone Sheriff's Office released a short video of the attack squirrel which can be seen below: