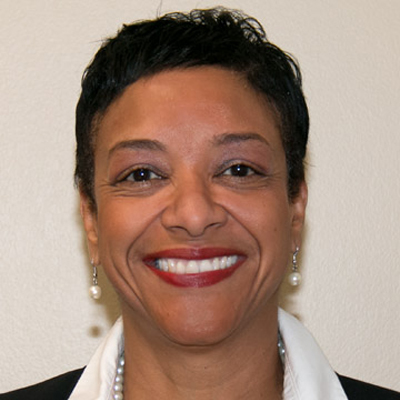 Nicole Roebuck-Warner is the executive director of AID Atlanta one of the largest AIDS service organization in the Southeast region. For almost 19 years Warner has helped provide comprehensive HIV/AIDS prevention and treatment services, as well as mental health care to the city of Atlanta. In 2016 Roebuck-Warner was recognized as one of Atlanta's Top 100 Black Women of Influence.
Roebuck-Warner is highly respected in the Atlanta HIV community and is a strong advocate for people living with and at risk for HIV/AIDS. Rolling out had the opportunity to sit down with Nicole Roebuck-Warner to discuss her passion and her commitment to HIV/AIDS. She will be honored on June 29 at the 2019 Caribbean American Cultural Arts Foundation's annual Captains of Industry Gala in Atlanta.
What is your day-to-day like at work?
My work at AID Atlanta can vary day to day given my role as the executive director. It can be filled with lots of meetings regarding the operations of the agency, following up on our agency goals and objectives, and ensuring that we are doing our best at meeting the needs of our members.
What inspires you to show up at work every day?
The fact that I know that our agency is literally impacting, saving and changing for the better the lives of the people we serve. It can be emotionally taxing work but the reward is in seeing someone come in really sick and disenfranchised and months later becoming much healthier, and productive and leading a quality life.
Describe the skills that will be essential to future business leaders and innovators.
Leaders need to be nimble and always ready to adjust when needed. Being organized, passionate, balanced and available to the people that they lead and a great example and model is essential.
Describe innovative methods you apply to your business and life.
The use of technology to improve our reach and relevance to a younger and more impacted population, including not only for service delivery, but for engaging donors and supporters in our cause.
Name your favorite role models for success in two different industries.
Oprah Winfrey: She has used her talent, skills, and power to literally change the world of entertainment, news, etc. And she does it authentically and in a way that shows respect for others.
Bill and Melinda Gates: They have shown the power of innovation. How to use science to solve real-world issues. And through their foundation use those skills to literally save lives through philanthropic endeavors.
Describe the voice of success that you hear in your head.
"Well done, my good and faithful servant."
What does community success mean to you?
Community success means being a part of the solution and working together to make this world the grander "community," and a better place to live and thrive and to leave a legacy for our children and their children to come.
Learn more about the 2019 Caribbean American Arts Foundation Gala at www.caribbeanculturalarts.org