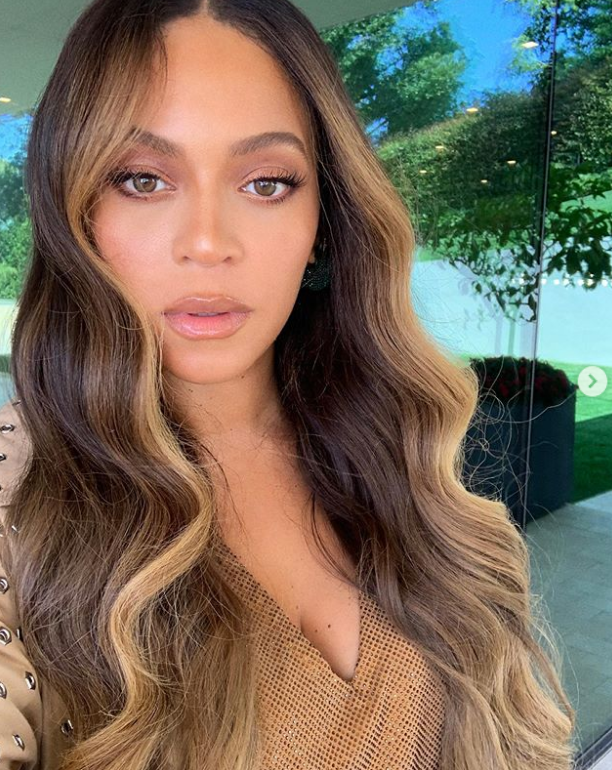 Despite being worth a half-billion dollars and living in a $90 million home in the plush Los Angeles suburb of Malibu, California, Beyoncé still sits in the kitchen (if you want to call that just a kitchen) to get her natural hair done by her mother. And the fans can't get enough of it.
In a rare, intimate glimpse into the quiet time of a pop goddess, Queen Bey in her mansion, which overlooks the Pacific Ocean, Tina Lawson gleefully announced to her 2.1 million Instagram followers that she was getting on her child's nerves as she trimmed the tresses of her superstar daughter.
Lawson is playfully enunciating "au naturel" with a faux French accent, which is clearly irritating Beyoncé, and the still dutiful daughter lets her mother know it.
"Momma! That's really annoying," Bey can be heard telling her mother as the matriarch giggles. "I mean, very annoying."
When Lawson repeated the "au naturel" phrase, Beyoncé then barks "Momma!" As Lawson falls out laughing. And the fans eat it up.
Listen:
Fans adore seeing Bey in such a quiet, intimate setting doing what Black mothers and daughters have done for decades.
One fan couldn't get enough, saying: "love how Bey has a 90 million dollar home, and her mamma still trims her hair in the kitchen 😂 (not really kitchen but you know…) 🥰She always had a head full of hair, love how she keeps it healthy, such a beautiful natural woman 😍🙌🏽And all of you hated on the way she cared for blue ivy hair… this will be that child's outcome healthy beautiful hair … Marina and Noémy.
Another added: "These are such sweet moments ❤️… Bey got HANG TIME!!!"
A third person apparently couldn't contain himself: "Thank you for this video 😭😭😭😭 we get to hear our Queen say some words. I can barely control myself. And the inches!"
One person joked to Lawson: "Beyoncé about to have your account deactivated."