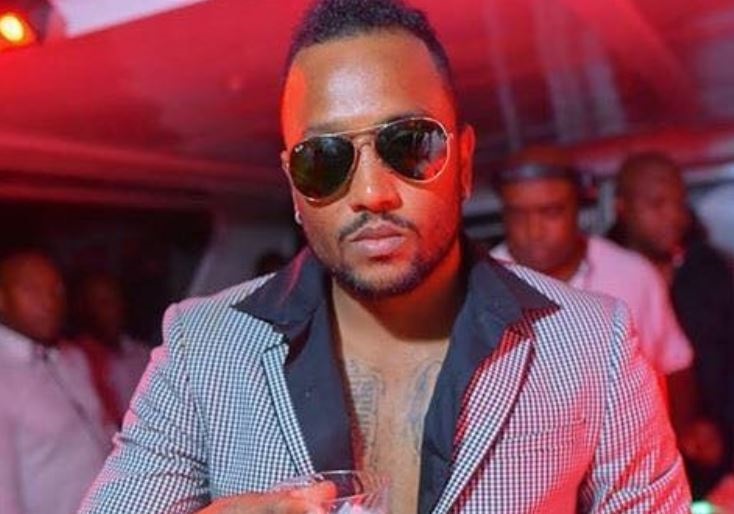 A ball of blue, a bottle of cream soda and even a lizard's tail (yes, the tail) are all things that have been identified as common ingredients in performing a kind of sorcery practiced in the Caribbean called obeah.
Obeah was hot on everyone's lips on Tuesday evening, July 9, 2019,  as things got ugly between "Love & Hip Hop: Atlanta" star Spice and the father of her children, Nicholas Lall.
Lall took to Instagram Live to, in Jamaican parlance, "talk the things," which loosely means to spill the tea about accusations leveled against him by the reality TV star. 
Lall didn't just own his status as a deadbeat father but he also accused the "Love & Hip Hop: Atlanta" star of having used obeah to put a love spell on him — or, in Jamaican expression, to "tie" him. 
"Me accept [that] me a deadbeat father. Are you willing to make this deadbeat be [his] kids' heartbeat?" Lal asked in his live post.
While accepting that he has not been a particularly active parent in terms of his financial responsibilities, Lall explained his absence as a result of a mental breakdown.
Lall told his audience, which was well over 2,000 viewers,  that there was a point that he was not in his "right mind" — adamantly noting that Spice, whose real name is Grace Hamilton, is aware of the truth.  
"Bash me all you want, come out with all your negatives but this is what I say,  post anything you want to post but guess me and you know I was not in my right mind," said Lall as he pressed his index finger against his temple.
Lall then went on to say that he had been "tied" by Grace, however, he noted that God had set him free.
According to Lall, he prayed a lot, to the point of exhausting his knees, in order to break free of the spell. 
"You should let the people know that your blessings didn't come from God," Lall added, and then closed his almost minute-long live post by wishing his viewers a nice day. 
While it is unclear who threw the first punch, things escalated on July 2 when Spice clapped back at a follower who encouraged her to co-parent with her ex-boyfriend and stop bashing him.
Around the same time, Lall shared a video of himself at his son's graduation, which stirred controversy as the self-proclaimed " queen of the dancehall" was absent. 
However, Spice wasted no time in responding, noting that she has been raising her children alone, and while admitting that she may have been absent from the joyous occasion, she said it was her hard work and cash that made the event possible. 
Spice, who also went live at around the same time as Lall, scoffed at allegations that she used any sort of obeah or black magic to cast a love spell over him.  
The Obeah Law, which passed in Jamaica in 1898, remains in force, making the practice of obeah illegal on the island.